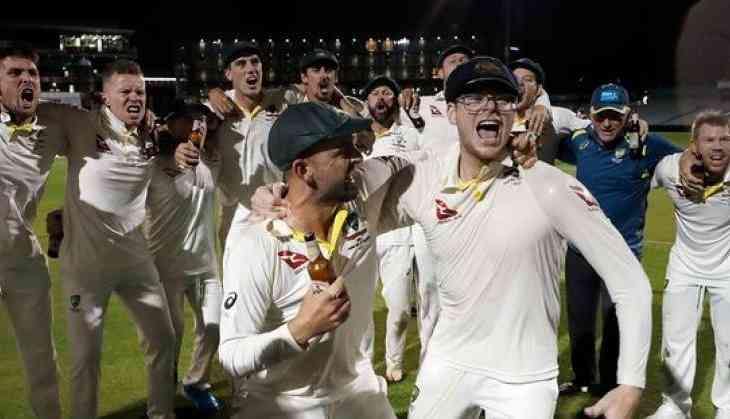 Australia batsman Steve Smith is accused of mocking England bowler Jack Leach after the fourth Test at Old Trafford was over. Steve Smith and his team went to the field two hours after the game was over, they all took their beer sporting the whites.
Nathan Lyon started things off with a speech and then Steve Smith joined him in the centre. Smith took out a pair of glasses that looked like the one Jack Leach wears and he started imitating his batting style.
Reacting to Smith's impression, the Australian's shouted "come back Smithy" and "no ball" in a sly dig at Leach's failed attempt to get the batsman out at Old Trafford.
They also sang songs including one chant which went: "Who did we beat? England. How did we do it? Easy" before doing press-ups.
Australia retained the Ashes after bowling England all out for 197. England and Australia will play the fifth and final Test as a consolation as the Kangaroos have already retained the urn.
Also read: Indian team will be present at Virat Kohli stand unveiling ceremony in Delhi