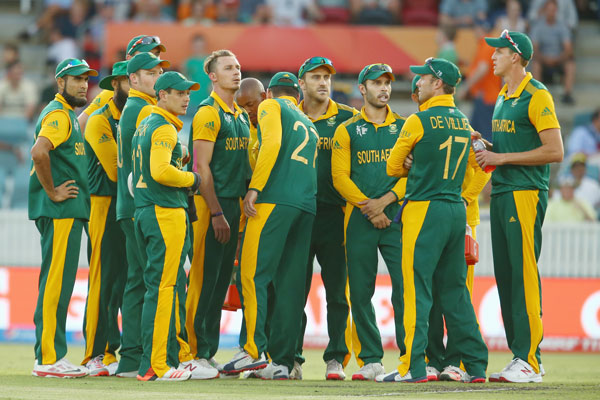 South Africa will begin its 72 day tour of India later this year with a T20 International in Dharamsala, the Board of Control for Cricket in India (BCCI) and Cricket South Africa (CSA) jointly announced on Monday, 27 July. The Proteas will play India in three T20 Internationals in total. A five-match ODI series will follow, after which the two countries will face each other in a four-match test series.
The fixtures
T20 Internationals: 2 October (Dharamsala), 5 October (Cuttack) and 8 October (Kolkata).
ODI series: 11 October (Kanpur), 14 October (Indore), 18 October (Rajkot), 22 October (Chennai) and 25 October (Mumbai).
Test series: 5-9 November (Mohali), 14-18 November (Bengaluru), 25-29 November (Nagpur) and 3-7 December (Delhi).
'Both countries working to develop this into an icon series'
Speaking to reporters after the announcement, CSA Chief Executive Haroon Lorgat said, "This will be the longest tour that we have undertaken to India and the first time we will play a four-test series. Both countries are now working to develop this into an icon series. Another first is that we will be playing our first T20 International match against India in India."
The tournament will see South African captain A B de Villiers complete a personal milestone. He will play in the 100th Test match of his career in the 2nd match in Bengaluru.
(With inputs from PTI.)