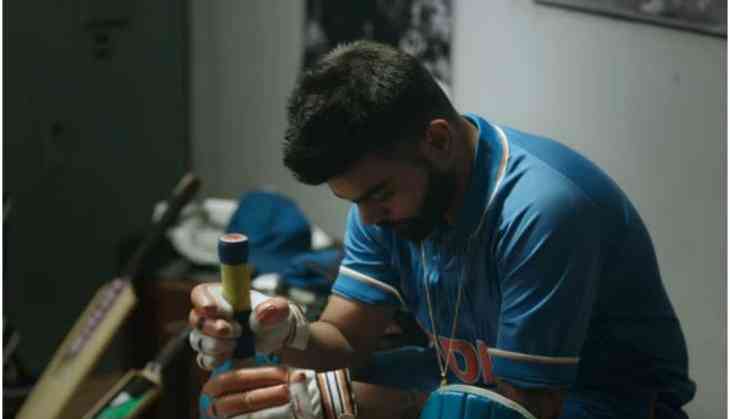 Bollywood actor Sonam Kapoor shared a promotional video from her upcoming 'The Zoya Factor' featuring doppelganger of Virat Kohli. Sonam Kapoor's upcoming project is an unusual project, an advertising agent who becomes a lucky charm for the Indian cricket team.
The video opens with a voiceover of a commentator announcing the entry of the captain of the Indian Cricket team and we see that Virat Kohli's look-alike is all set to go on the ground to play the game, waiting for his 'Lucky Charm' Zoya Solanki to spread some magic.
Virat Kohli will next be seen playing against South Africa. India and South Africa will play a T20I and Test series starting from September 15 in Dharamshala.
Also read: Kagiso Rabada takes a stand on Virat Kohli-Steve Smith debate