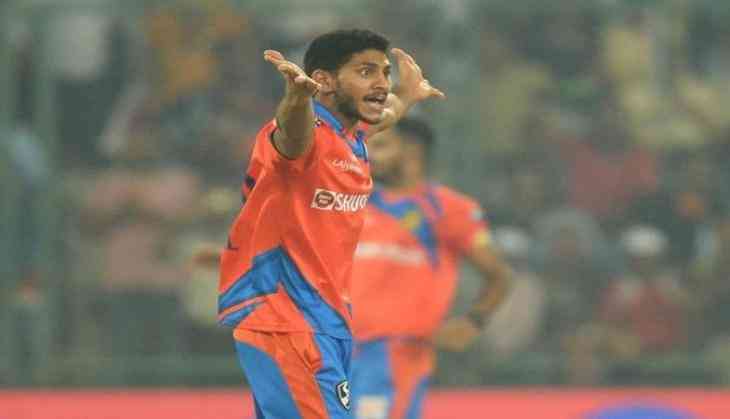 West Indian great all-rounder Dwayne Bravo is not surprised with the selection of Basil Thampi for the first time in the Indian team.
In 2017, both the players were playing in Indian Premier League (IPL) in Gujarat Lions. And now Thampi has been included in the Indian team for the upcoming T20 series against Sri Lanka.
Bravo also took on photo sharing platform Instagram to wish Thampi a good luck with caption, "7mths ago I said in an interview that this young man @basilthamby will play for team India 🇮🇳one day an now 7mths later he's in the squad 🙏🙏 wishing u all the best brother and remember the two most important balls in T20 #champion #djbravo47 #1"
Thampi's performance in the IPL 2017 was spectacular and because of this Bravo had said in an interview that Thampi is a very talented young player.
In April, Bravo said: "Basil Thampi is a very, very talented youngster. I would say he will get the opportunity to play for Team India in a year or so. He has the talent, obviously, but he also has a lot of heart, pace and the skill. He's always willing to learn".

International cricket's legendary all-rounder Bravo shared this good news with everyone through social media about Thampi who was plays domestic cricket for Kerala. Thampi was selected for the T20 series against Sri Lanka. He is selected for the Indian team with Deepak Hooda and Washington Sundar. The T20 series between India and Sri Lanka will start on December 20.