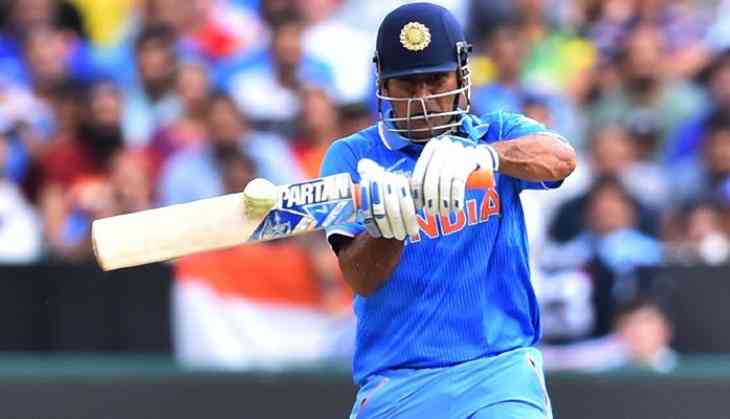 In an event that turned out be a rare occurrence, the man who holds the record of bagging 100 stumps in One Day International MS Dhoni got stumped for the first time in his 80-match T20 International career during the second T20I match at the Baraspara Stadium in Guwahati on 10 October.
The ball that spun the 36-years-old player was Australia's spinner Zampa that pitched on the rough and Tim Paine, behind the wickets caught the ball.
After that Twitter users had come up with some amazing reactions and trolled the master for getting the taste of his own medicine.
With 100th 'lightining speed stumping', the Ranchi boy goes past the previous record held by Kumar Sangakkara - 99 stumping.
Here are some of the reactions on micro-blogging site:
You don't get Dhoni stumped often, well done Adam Zampa! #INDvAUS

— Nikhil 🏏 (@CricCrazyNIKS) October 10, 2017
Shikaar khud yaha Shikaar ho gaya- Dhoni #IndvAus

— Silly Point (@FarziCricketer) October 10, 2017
Dhoni Dhoni-ed!#INDvAUS

— Adlee Sharon (@adlee_sharon) October 10, 2017
Zampa will remember this Wicket for long #Dhoni

— Abdul Ghaffar (@GhaffarDawnNews) October 10, 2017
Only Dhoni could stump himself.#IndvsAus

— Gaurav Sethi (@BoredCricket) October 10, 2017
Dhoni and Stumps.

A better love story then twilight.

— son-papdi.!! .🤙 (@sam4rth) October 10, 2017
Watching Dhoni get stumped is like seeing your family doctor down with the flu. #INDvAUS

— Omkar Mankame (@Oam_16) October 10, 2017
The man who has done so many stumpings has got himself stumped! #Dhoni #INDvAUS

— কমলজিত (@KamaljitMedhi) October 10, 2017
When you get the master stumper stumped out it's a no mean achievement! #Zampa #Dhoni#INDvAUS

— Venkat Parthasarathy (@Venkrek) October 10, 2017
Zampa lured Dhoni to step out just like Kareena Kapoor seducing SRK in Don.

— Farrago Lal (@BloodyKamina) October 10, 2017
MS Dhoni taking the taste of his own medicine. Very well bowled by Zampa, even better stumping by Tim Paine. #INDvAUS

— Waѕiyullah Budye (@WasiyullahB) October 10, 2017
Dhoni stumped
We stunned!

— Being Nitish kkc (@oye_bihari) October 10, 2017