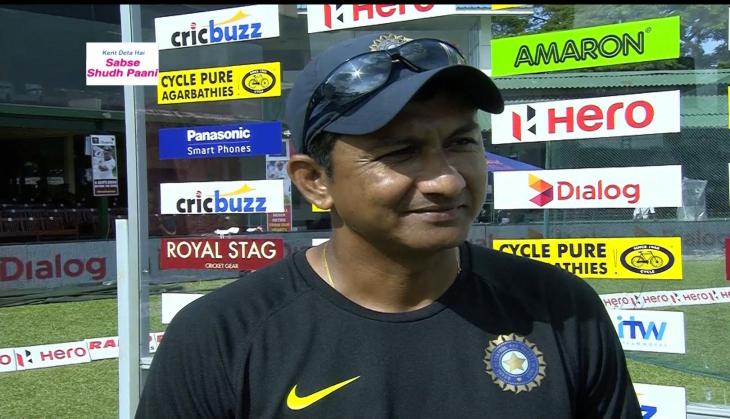 After consultation with Indian head coach Anil Kumble, the Board of Control for Cricket in India (BCCI) on 25 June appointed Sanjay Bangar as India's batting coach for the tour of West Indies.
Abhay Sharma was appointed as the fielding coach for the tour.
While Virat Kohli will be leading the team as skipper, Kumble will be stepping into his role as coach for the first time since he was appointed.
The 45-year-old was among 57 applicants who applied for the position earlier this month. He was interviewed by the cricket advisory committee, comprising Sourav Ganguly, Sachin Tendulkar and VVS Laxman, on Tuesday after being included in the shortlist of 21 names.