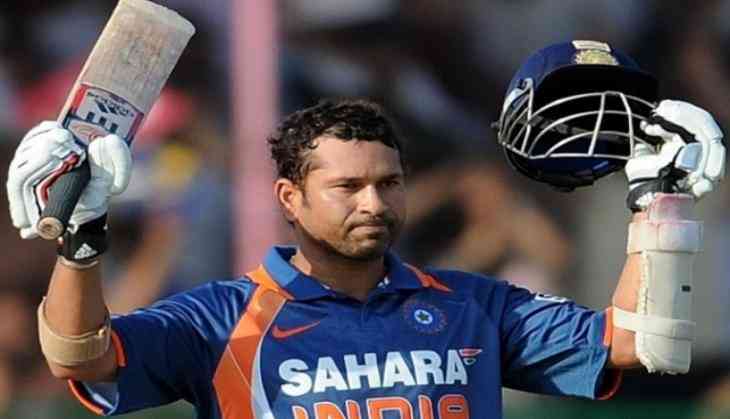 Former Indian cricketer Sachin Tendulkar will bless the World Cup 2019 with his presence as he will host a pre-show in Hindi and English before the tournament begins. Sachin will be joined by the panel of experts some of whom had shared the field with the megastar.
Sachin Tendulkar was also the ambassador of 2015 Cricket World that was held in Australia and New Zealand. This year Sachin is coming out with his own segment 'Sachin Opens Again' that will start at 1:30 pm IST.
Sachin has played six cricket World Cups and has the most number of runs in the tournament history. Sachin has scored 2,278 runs since 1992 World Cup which Pakistan won. Sachin Tendulkar has won one World Cup that was held in India in 2011 which was also his last one.
Sachin Tendulkar has the most runs international cricket with 18,426 runs in One-Day International and 15,921 runs in Test cricket. Sachin in his 24-year long career amassed 34,357 runs. Sachin retired from all forms of cricket in 2013 after playing his last Test against West Indies at Wankhede, Mumbai.
Sachin was the first cricketer in the world who scored 200 runs in an ODI match. He also holds the record of most number of international centuries in both ODIs (49) and Tests (51).
Also read: Virat Kohli met Queen Elizabeth: The real 'Crown Cricket ka Madam ji' moment witnessed