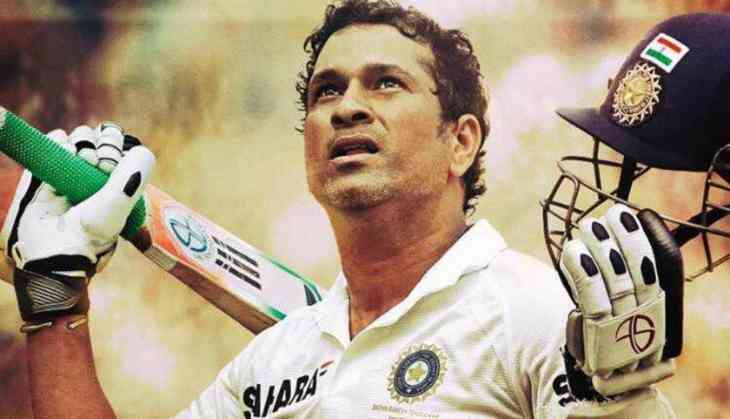 Cricket fans always wanted to know about their favourite players unknown and interesting facts and when it comes to knowing about 'God of Cricket' Sachin Tendulkar then their interest increases double. Recently, Sachin was invited at Gaurav Kapur's famous show Breakfast with Champions where Sachin had revealed some shocking and interesting facts about his cricket career and his family too.
We have seen during the matches that players family members like wives or girlfriends always come to appear to cheer up their husband or boyfriend. Recently, in IPL, we have witnessed the wives of MS Dhoni, Virat Kohli, Suresh Raina and other players too, how they all have shown their support during the matches and also grabbed the headlines. But have you seen Sachin Tendulkar's wife Anjali Tendulkar in the stadium? During the talk show, Sachin revelation about his wife was very shocking. Yes, he said that she never came to cheer him up because she is superstitious.
Sachin recalled an incident about his wife that once upon a time, cricketers wives had asked her to come to the stadium but she refused them by saying that she's superstitious. However, Sachin didn't like his family to come to the stadium as it distracts his focus. The Master Blaster also told that Anjali said that she doesn't want to come.
He said that 'when the ladies insisted her to join them and also promised her that they will hide her from Sachin eyes. Later, she agreed to come with them.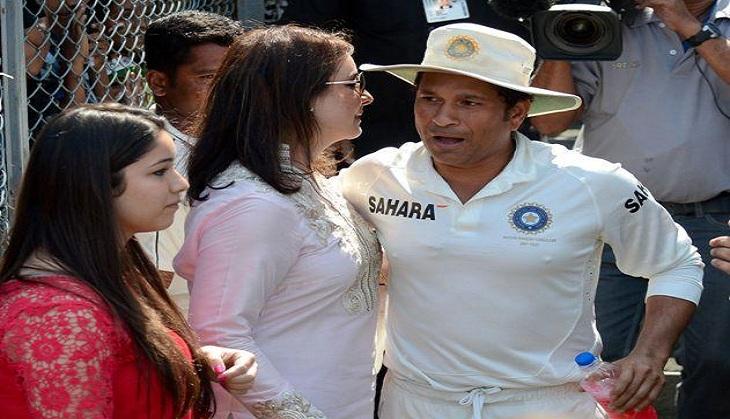 Sachin said that she came to watch him for the first time during the 2003 Boxing Day Test against Australia. During that match, Sachin was out on the 1st ball of Brett Lee which was caught by Gilchrist. After then, Anjali stood up and decided not to attend the match again. Later, she arrived to watch the match when it was the last Test match played by Sachin.
Watch Video:
Also read: IPL 2018: CSK insulted Sachin Tendulkar and Twitterati slammed them hard on social media