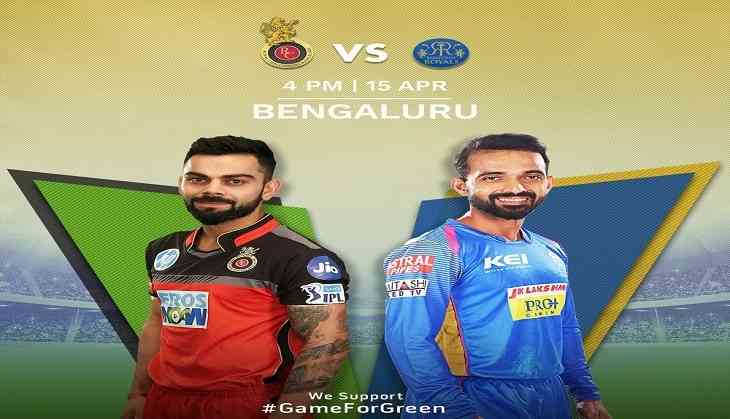 The 11th match of IPL between Royal Challengers Bangalore and Rajasthan Royals was a high scoring match where the Rajasthan Royals that came to bat first set the target of 218 runs in front of Virat Kohli's team. Rajasthan Royals batsman Sanju Samson's great batting of 95 runs in 45 balls helped RR to get a marvellous score on board. With this hard-hitting batting of Sanju Samson helped RR to win the chase by 35 runs.
Royal Challengers Bangalore that comes to chase the score started well after losing their first wicket in the form of Brandon Mc Cullum on 4 runs. RCB skipper Virat Kohli and wicketkeeper Quinton De Cock played really well till they both didn't get out on under 101 runs score. After that, they didn't get a chance to say long for their winning moment.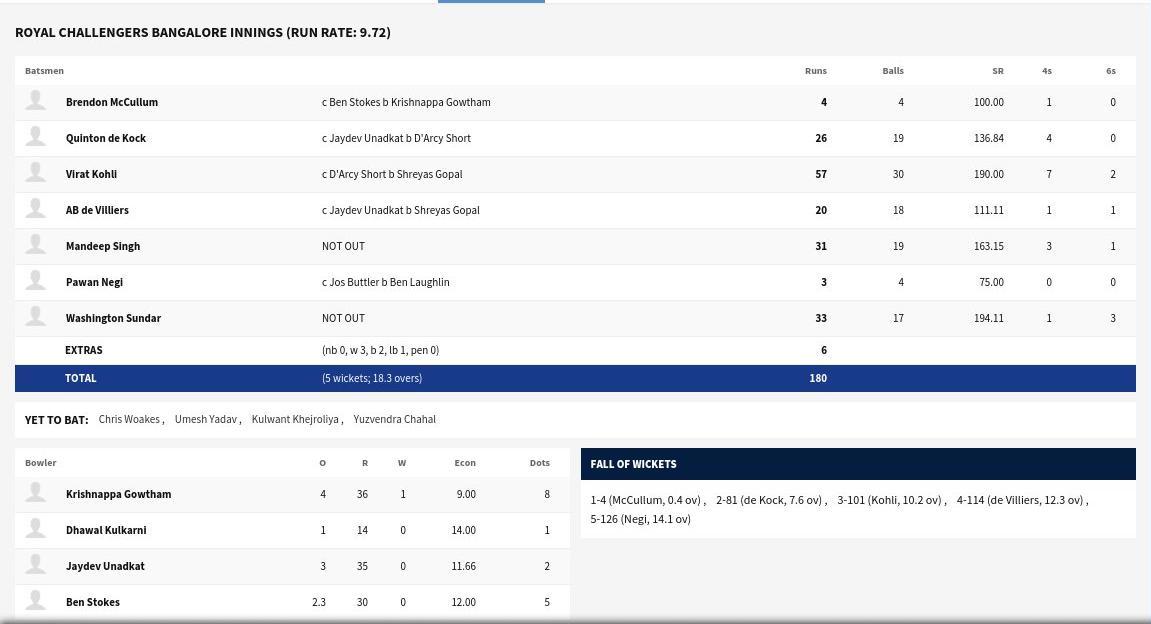 RCB scorecard
Mandeep Singh who came to bat after De Villiers got out early took the innings forward with his some hitting shots but despite that, the team failed to perform big as the chasing side. Now, this is surely a bad luck for Virat Kohli's team that lost the match on their home ground.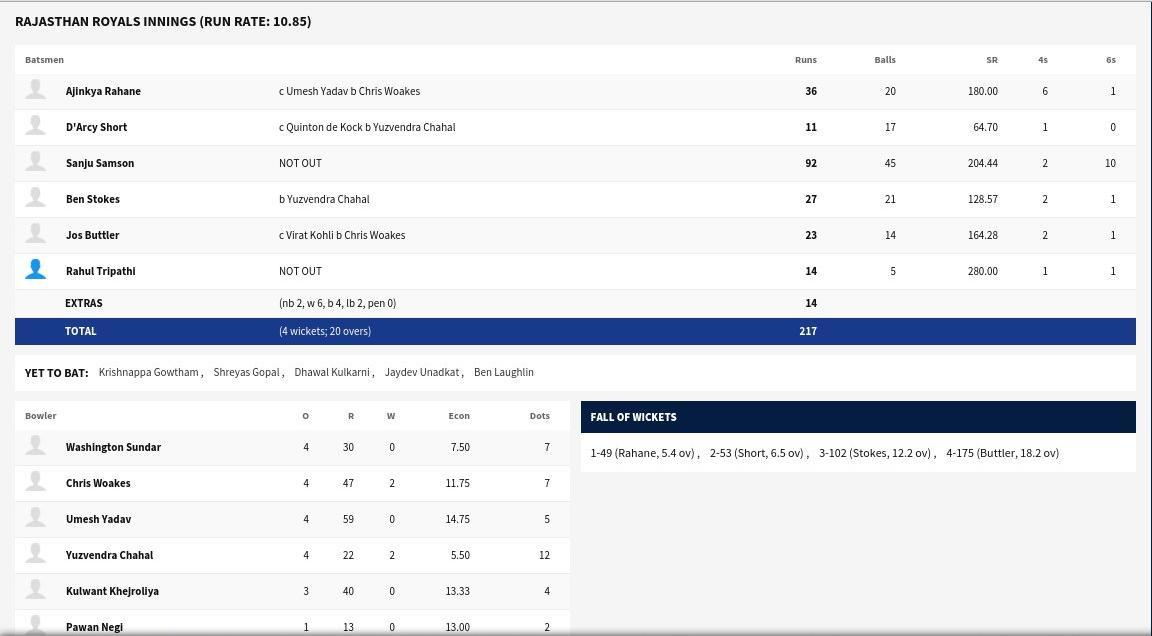 RR Scorecard
However, on the other hand, Ajinkya Rahane's team got their second win in the tournament after they were considered as the underdog team in this match.