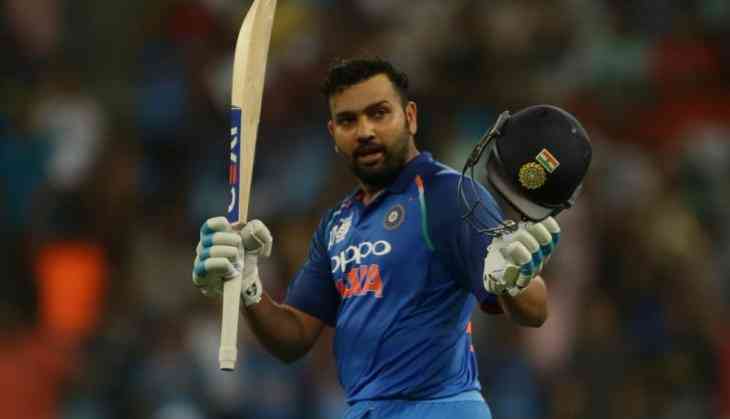 Back into the ODI scheme of things after more than a year, Ravindra Jadeja made a strong statement in the Asia Cup and India's stand-in captain Rohit Sharma feels the all-rounder has proved himself right rather than anyone else with his impressive display here.
Rohit said Jadeja showed his burning desire to make a strong comeback and grabbed the opportunity with both hands after being sidelined from white ball cricket for close to 15 months.
"When you are out of the team you have that fire inside, you have that burning desire where you want to make a comeback and prove yourself rather than proving anyone else," Rohit said while praising Jadeja.
"I think he has proved himself in this tournament that he is much better than what he was before. His bowling, batting and fielding abilities are very crucial to the team," he added.
Jadeja made a spectacular return to the ODI side and immediately made an impact with figures of 4 for 29 from his 10 overs against Bangladesh in a Super 4 match earlier in the tournament.
Jadeja made his return to the playing eleven exactly after 442 days with his last game coming against the West Indies at Sabina Park on July 6, 2017.
Desperate to make his comeback in white ball cricket, Jadeja too agreed that he wanted to prove himself rather than anyone else.
"I was almost out for 15 months and I wasn't feeling good. I want to play white-ball cricket, I just wanted to prove myself and improve on my game," he said after helping India lift the Asia Cup title on Friday night with a three-wicket win over Bangladesh in the final.
"You need to prove yourself when you get the opportunity, you need to show you are good enough. I just wanted to play my natural game, try and hit the ball well and win the game for my country", Jadeja said.
In the four matches he played in the Asia Cup, including the final, Jadeja picked up seven wickets besides playing two crucial 20-plus knocks with the bat.
Jadeja also reminded everyone of his fielding abilities with a sensational run out of Mohammad Mithun in the final against Bangladesh.
"What he did today on the field, that run out, I think that was the turning point of the match. That is something that gave us a way to comeback into the game. That run out was crucial," Rohit said.
"He knows that and also as a team we understand what sort of a player he is and what he brings to the table. His made 25 odd today but it was so crucial. I would say it was as good as 50 in the context of the match.
(PTI)