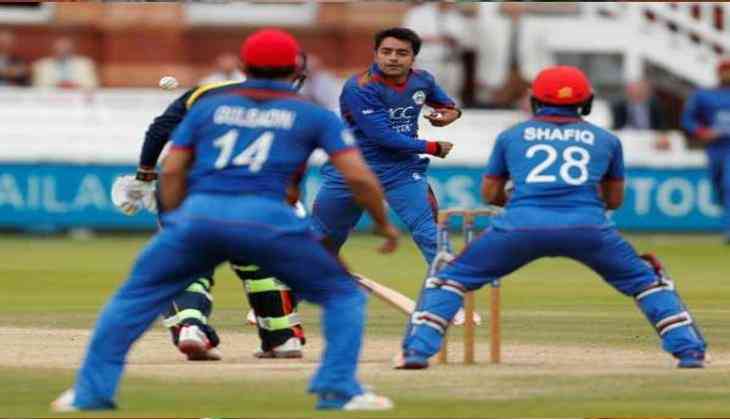 Rashid Khan has been one name, shaking the world of cricket by his brilliance. The Spin prodigy from Afghanistan has proven his worth this IPL more than any other player in the league. The Afghan coach Phil Simmons has now said that "30-year-old mind in a 19-year-old body".
The premier spin bowler will be making his Test debut this month against Team India. The bowler has played only four first-class matches and can be depicted as a player less on experience.
His team coach Phil Simmons has very interestingly, said that ace spinner may be only 19 years old but possesses a mind of a 30 years old.
Rashid is all of 19 but he has got the mind of a 30-year-old. He knows exactly what is expected of him. But yes, Mujeeb (17 years) is younger but we will have to see how he copes up with it, Simmons said during an interaction on Friday.
Simmons was speaking about the historic test match Afghanistan and India are going to play in Bengaluru this month.
He said, we are not best prepared for the clash with India and it will not be an easy match to play against India.
The coach said, the team is excited about playing their first ever match but their emotions have taken the backstage as the team is busy with their preparations. Phil Simmons also said that we will need to focus on our batting line up more as a bowler make corrections after a boundary but it is not the case with batsmen, you will lose your wicket before you know it.
Also Read: Messi to follow MS Dhoni's footsteps says, 'I will follow MS Dhoni's approach as a captain'