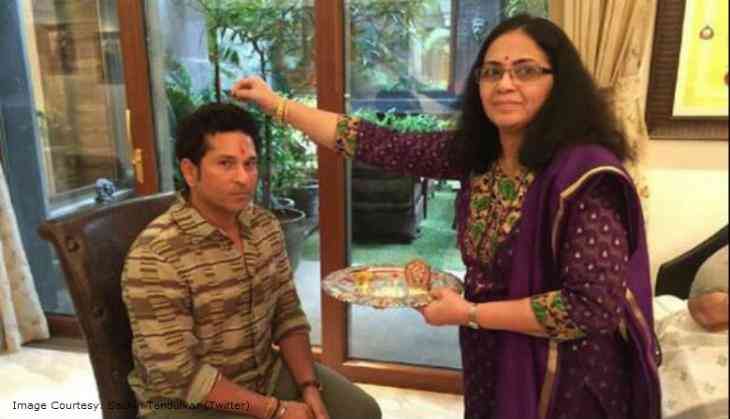 The festival of love & affection between brother and sister is celebrating across the globe on 26th August 2018 i.e. Raksha Bandhan. Yes, on Sunday, all sisters will take a promise of love, protection and safety from their brothers by tying the Rakhi on their wrist or Raksha Sutra.
However, on the wrist of Virat Kohli led Indian cricket team the Raksha Sutra will not be seen beacuse the Indian squad are in the England for five Test match series. On this beautiful festival many players including Virat Kohli, Ajinkya Rahane and Ravindra Jadeja are going to miss their sisters today.
Let's take a quick look at the sisters Indian players and know about their bond?
A thread which reminds each brother how blessed he is!! Happy Raksha Bandhan! pic.twitter.com/WwROtNxZQ5

— Sachin Tendulkar (@sachin_rt) August 29, 2015
Virat Kohli: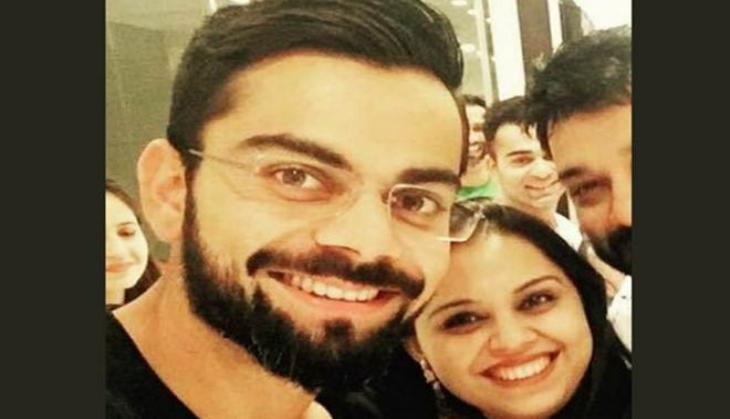 Virat Kohli(twitter)
The name of the Virat Kohli's sister is Bhavna Kohli and she was married to a business man named Sanjay Dhingra in year 2002. The couple have two childs.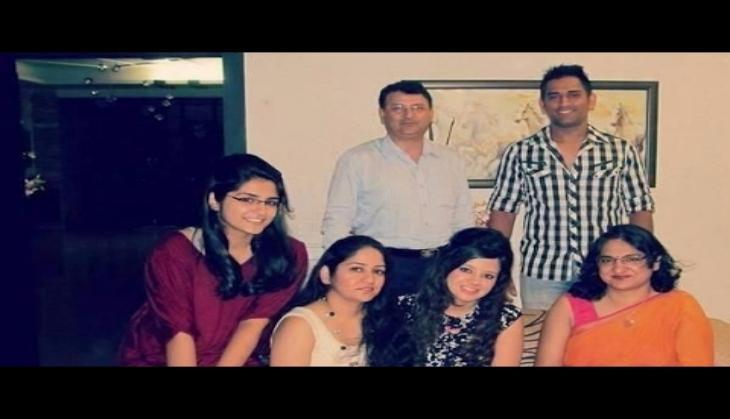 You Tube
The name of the MS Dhoni's sister is Jayanti Gupta. She was very close to his brother MS Dhoni. In the biopic of Dhoni his sister was seen in supportive role who support his brother is every aspect of the life. By profession she is an English teacher.
Sachin Tendulkar: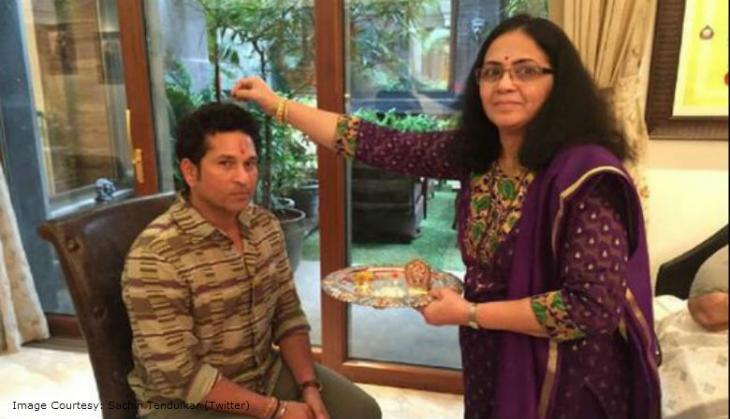 sachin_rt(twitter)
Ajinkya Rahane: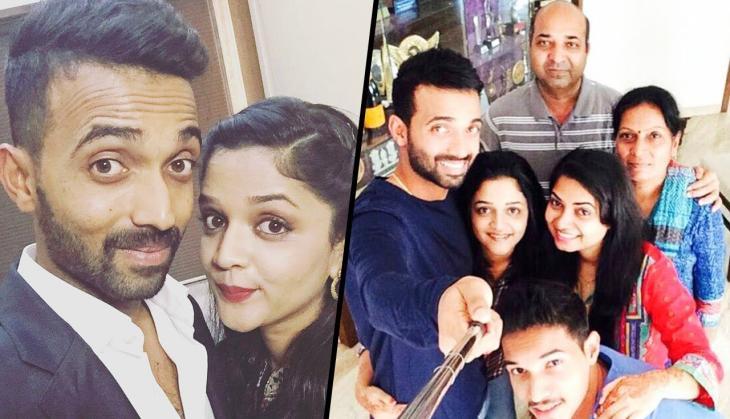 You Tube
Ajinkya Rahane the vice-captain of Indian Test cricket team has younger sister who's name is Apurva. She loves and support her brother.
In return, brother will give some gifts along with the promises to their lovely sisters. Likewise, other Hindu festivals (Diwali, Holi or Navratri), people wanted to know the correct and lucky timings in which they can do all the rituals of the festival.
Also Read: India Vs England: Virat Kohli on the verge of breaking 82 year old world record of Don Bradman; find out here