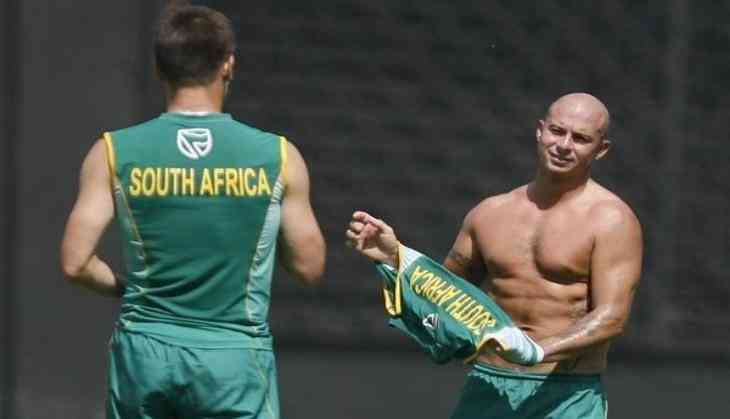 Former South Africa batsman Herschelle Gibbs believes that the current national side need an Australian coach who won't tolerate a "buddy-buddy" attitude.
The Board of Directors of Cricket South Africa ( CSA) in May approved the process to appoint the head coach of the Proteas at its meeting in Johannesburg as current coach Russell Domingo's tenure nears end.
Domingo, who's contract is due to expire at the end of the Test tour of England in August, had to reapply for the post.
It has been reported that Highveld Lions coach Geoffrey Toyana is pipped to get the role but Gibbs feels that an Australian should get the job.
"I like their approach to the game and the fact that they don't put up with nonsense," Gibbs was quoted as saying by Sport24.
"I'd like to see a new approach. Something new and fresh won't do any harm. I think that can only be achieved through outside input," he added.
The 43-year-old further said that there are some senior players in the South Africa team who have too much have too much of a say and that some players are too "buddy-buddy" with the coach.
"That is a bunch of nonsense. The coach needs to be in control and for that reason I believe an Australia coach - who won't tolerate this 'buddy-buddy' attitude' - could work," the former right-handed batsman said.
Domingo's job had come under fire towards the start of 2016 when South Africa slumped to Test series defeats against India and England and also had a disappointing World T20 campaign.
-ANI