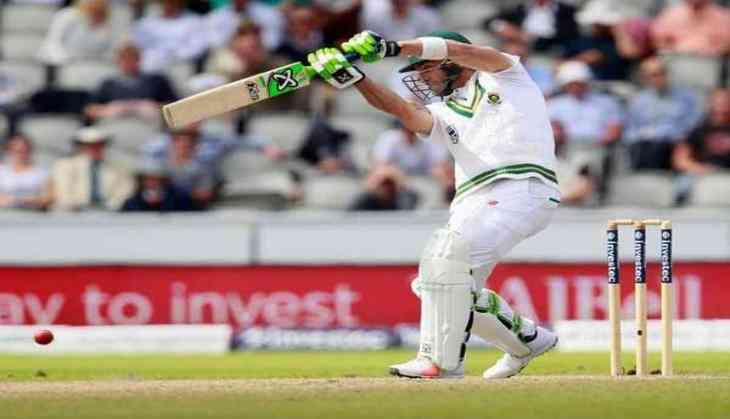 South African coach Faf du Plessis (ANI)
South African skipper Faf du Plessis, who will lead the World XI side touring Pakistan in the upcoming three-match T20 series, has said the international players in his team will be playing for something bigger than the game itself.
Addressing the media following the arrival of World XI side in Lahore, du Plessis insisted that he wants to be a part of the history by contributing in the revival of international cricket in Pakistan.
"You always try to find things to help you leave your mark - and this seemed like the sort of opportunity to do just that. As a cricketer, in a few years' time, I will be able to look back and say that I played my part in bringing cricket back to Pakistan," the Dawn quoted du Plessis as saying.
Echoing similar views, World XI coach Andy Flower said the international players are travelling to Pakistan so that the diehard fans could get the chance to see cricket on their home turf.
"The World XI comprises well known international players who have come to Lahore to play their part in bringing international cricket to Pakistan so that the diehard fans and enthusiasts can once again watch cricket in their own backyard," Flower said.
"The World XI looks forward to celebrating the return of international cricket in Pakistan. I'm sure our international stars will return home with happy memories," he said.
The World XI includes five players from South Africa, three from Australia, two from the Windies, and one each from Bangladesh, England, New Zealand and Sri Lanka.
The first two T20Is between World XI side and Pakistan will be played on 12 and 13 September, and the final game will be played on 15 September at the Gaddafi Stadium.
No Test side has toured Pakistan since March 2009 militant attack on the Sri Lankan cricket team bus in Lahore, killing six Pakistani policemen and injuring some of the visiting players.
However, the low-ranked sides, namely Afghanistan and Zimbabwe, had toured the country for a limited-over series.
-ANI