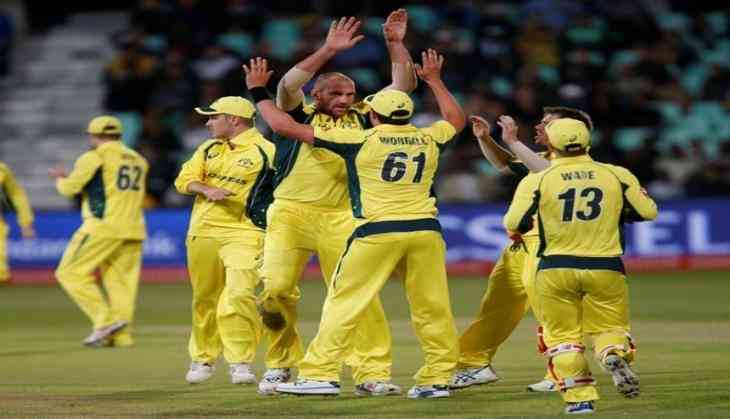 The Australian Cricketers' Association (ACA) has announced that the players have opted to boycott the upcoming Australia A tour of South Africa following Cricket Australia's failure to take any action to resolve a bitter pay dispute between the two governing bodies.
Last weekend, players and the ACA executive, led by president Greg Dyer and chief Alistair Nicholson, held a meeting in Sydney, where it was decided that unless a new Memorandum of Understanding (MoU) is signed by Friday, the players-- who were selected to take part and those whose contracts have lapsed--would not be touring South Africa.
Australia A were slated to play a pair of four-day matches against South Africa A as well as a limited-overs tri-series against the Proteas' and India's A-teams.
The ACA said that although the call to opt out of tour was made with great frustration, the decision was taken in support of more than 200 male and female players who are now unemployed.
It is for the first time in the history that Australian players have boycotted a tour.
"It is with great frustration that with no progress towards resolving the current dispute, Australia A players confirm they will not tour South Africa. This decision is made in support of more than 200 male and female players who are now unemployed, and is consistent with Sunday's ACA Executive meeting resolutions," ESPNcricinfo quoted ACA chief executive Alistair Nicholson as saying.
"By making this call, the Australia A players have sacrificed their own ambitions for the collective; an incredibly selfless act that shows their strength and overall commitment to the group. All players are deeply disappointed at the behaviour of CA which forces this course of action, given the players would rather be playing for their country," he added.
Meanwhile, Cricket Australia spokesperson confirmed that the board is extremely disappointed with the players' decision not to go ahead with South Africa tour before indicating that all associated costs would instead be diverted to fund grass roots programs.
"Cricket Australia regrets that players have made this decision despite progress made in talks between CA and the ACA in meetings over the past week. These talks included regular communication between CEOs. While a new MOU has not yet been agreed, CA is of the view that these talks should have enabled the tour to proceed as planned. CA will continue to work towards a new MOU which is in the interests of both the players and the game and calls upon the ACA to show the flexibility clearly now needed to achieve that outcome," the spokesperson said.
Players, having central contracts and state players without multi-year deals, were left unemployed after the deadline for a new MoU was not brokered by June 30. Players are due to be paid next on July 15.
More than 200 leading cricketers are affected by the dispute between CA and the ACA.
ACA had earlier rejected the new pay offer from the game's governing body, saying the proposal will be a win for cricket administrators but a loss for the game.
In March, CA made an offer, proposing that the average pay of Australia's international women's players would rise from $A79,000 to $A179,000, while the average remuneration of state cricketers would more than double to $A52,000.
Under CA's proposal, only male international players would have the chance to share in any surplus revenue, while other domestic male players and women at both domestic and international level would have to settle for fixed amounts which would not fluctuate according to the game's income.
However, the ACA pointed out a series of concerns with the proposal, saying that it "disrespects the value of domestic cricketers and the role they play in Australian cricket".
The major reason behind the ACA's opposition is CA's proposal to scrap a shared revenue model for player payments, which has been in place for nearly 20 years.
Cricket Australia had in May threatened that players would not be paid beyond June 30, the date of expiry of their current five-year financial deal, if they don't accept the governing body's new proposed offer.
-ANI