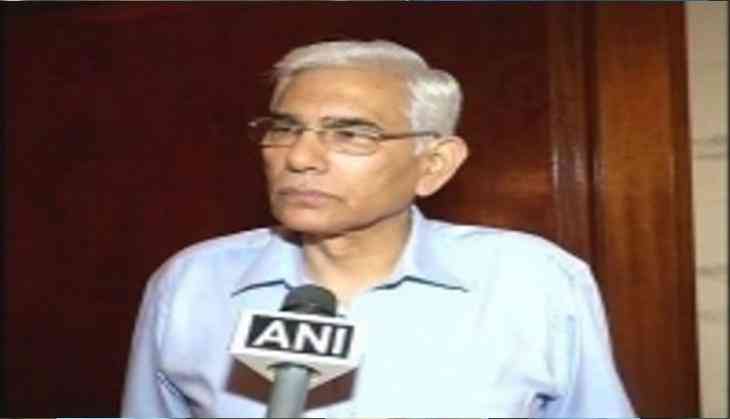 Committee of Administrators (COA) chief Vinod Rai said on 30 November that player compensation would soon be matched with revenue earned by the Board of Control for Cricket in India (BCCI).
"We had an extensive discussion with the players and spoke to them on the number of matches they play, the Future Tours Programme (FTP) and compensation package etc. The discussions were fruitful," said Rai after the meeting that was held at a five-star hotel here.
On the players' demand for management of their workload during the cricket season, he said, "We agree with them and will look into it so that they get enough rest The principles of the compensation package will also be structured. We will now match the revenue with compensation that each player will receive."
Indian captain Virat Kohli, wicket-keeper batsman and former skipper M S Dhoni and head coach Ravi Shastri met Rai to discuss issues like player contracts and packed schedule.
As per the contract, which expired on September 30, Grade A players were paid Rs 2 crores per annum. Grade B and Grade C players drew Rs 1 crore and Rs 50 lakh respectively.
The team management had approached Rai to have a proper dialogue before the BCCI finalises annual contracts.
As per reports, the players have been demanding a hike in their salaries since the BCCI's revenue has increased following the recent USD 2.5 billion Indian Premier League (IPL) broadcast deal with Star India.
Players like Virat Kohli, M S Dhoni, Ravi Ashwin, Ajinkya Rahane, Cheteshwar Pujara, Ravindra Jadeja and Murali Vijay, who are currently paced in Grade A, were paid Rs 2 crore as per the expired contract. While as Grade B and Grade C players drew Rs 1 crore and Rs 50 lakh respectively.
The meeting was held before the players head to South Africa.
-ANI