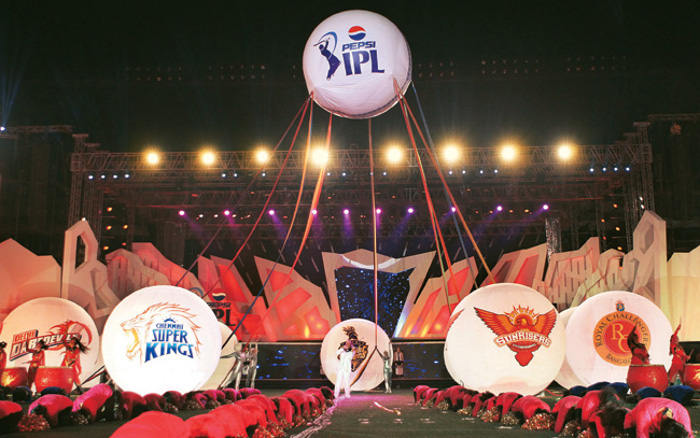 The highly-successful Indian Premier League might have a new title sponsor in its next edition, after beverage giant PepsiCo expressed its interest to terminate the association with the BCCI.
Also read: Why MS Dhoni's place should be questioned in the Indian team
PepsiCo, which had bagged the title sponsorship contract till 2017 by paying a whopping Rs. 396 crore (USD 71.77 million), is keen to pull out since the game has been brought into disrepute in the wake of the spot-fixing scandal.
The company is now in talks with the BCCI to settle the issue.
"BCCI and PepsiCo have had a longstanding cordial relationship and have been in discussions to work out a solution which addresses PepsiCo's concerns. Both parties will share it when ready," a brief joint statement issued by PepsiCo and BCCI said.
Sources said the BCCI is in talks with all those interested in bagging the rights and get it transferred from Pepsi.
"They have shown a willingness to move out of the deal from this season because of their own interests and not because of disrepute and stuff. So they may not continue as the main sponsor," a senior BCCI source said.
"Because they have the deal with them so we are not bothering them. We have a bank guarantee with us and hence can confiscate it, but we are not doing it. Whosoever will get the rights, we will help get him that guarantee, get it transferred from Pepsi," the source said.
Indian Premier League chairman Rajeev Shukla said the Pepsi deal is "not a big issue" and the Board is in talks with other sponsors as well to settle the issue "amicably".
"We are in talks with other sponsors as well, so the title deal with Pepsi is not that big an issue. They have certain points and we are going to settle them amicably in the next meeting," Shukla told.
"They have been a very good partner all this while and we do not want to disturb our relationship with them. Whatever is going to happen is going to happen in a very smooth manner," he added.
The BCCI will take up the matter during its working committee meeting in Mumbai on October 18. Previously, the IPL title sponsorship rights were held by real estate firm DLF, which paid Rs. 250 crore for the deal.
-PTI