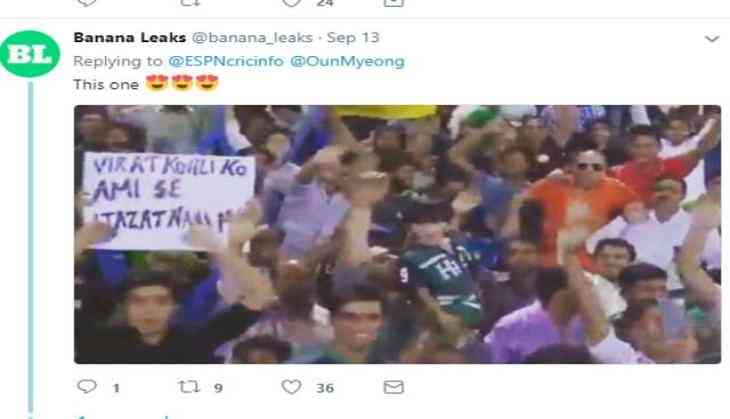 It seems Pakistani Cricket fans are still devastated over the news that there is no Indian player involved in World XI. A sight of this sadness was seen in the first match between World XI and Pakistan cricket team. During the match a cricket fan was waving a poster for Virat Kohli, the poster read that Virat Kohli was not allowed to come in Pakistan from his ammi.
As per reported by ESPNcricinfo, a Pakistani supporter was seen waving the poster in the stadium. Although CricInfo did not have any picture of it, in reply to Crick Info's Tweets, a user tweeted the poster named for Indian Skipper.
In an efforts to restore international cricket in Pakistan a series of three T-20 matches are being played between Pakistan cricket team and World XI. But there is no Indian player in the World XI team.