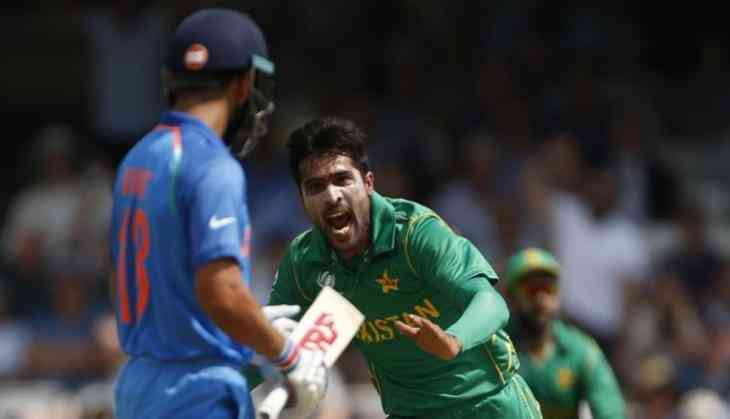 India and Pakistan are playing there seventh World Cup match and their first of this year. The match started with a band as Indian opener Rohit Sharma hit a fantastic half-century off 34 balls. This is the first time that KL Rahul and Rohit Sharma are opening for India and they have made the record for the highest opening partnership of World Cup match against Pakistan. Before this, the highest opening partnership for India against Pakistan was 90.
Mohammad Amir got official warnings from the umpire two times after he went to the danger zone during his follow-up. The incident took place in the 3rd and 5th over when Amir crossed the danger-zone while follow-up. KL Rahul and Rohit Sharma are cruising nicely as they have made 100 run partnership stand.
Indian captain Virat Kohli lost the toss and was asked to bat first by Pakistan's Sarfaraz Ahmed. India will look to maintain their World Cup record against Pakistan as they have never lost a game in the tournament's history. While Pakistan will look to create history under Sarfaraz Ahmed to take the head-to-head tally to 6-1.
Also read: India vs Pakistan: Pak PM Imran Khan cheers for his team and asks them to 'Fight till the last ball'