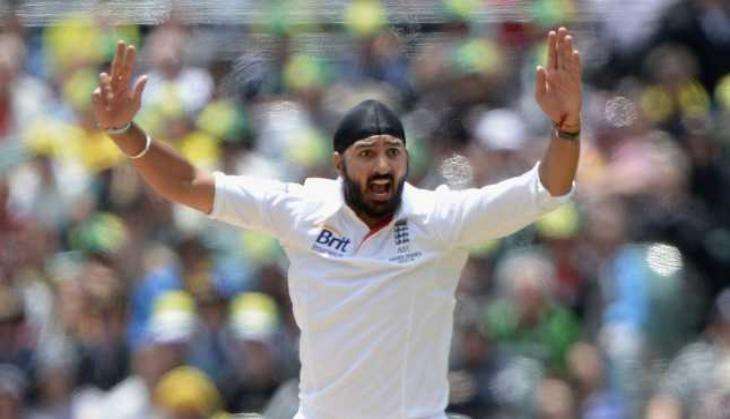 England spinner Monty Panesar, who has been hired by Cricket Australia as a spin-bowling consultant for the India tour, feels young opening batsman Matt Renshaw could be key to Australia's hopes of stopping India's famed spinners.
Panesar said Renshaw has "long strides" which he can use for his advantage in dealing with the Indian spin duo of R Ashwin and Ravindra Jadeja, who took 54 wickets during India's 4-0 win over Australia in their last tour.
"What impressed me about Matt Renshaw's batting is he's obviously 6'3, but he's got a long stride and he can use that to his advantage," Panesar told Fox Sports News 500.
"Spinners, we don't like guys who can come down the wicket and have a really long stride it's difficult for us.
He can use that to his advantage and know how he can look to bat long periods of time by having good footwork and eliminating the angles," added the former England spinner, who helped his country to a famous 2-1 series win in 2012 and finished with 167 career Test wickets.
Renshaw had scored a superb 184 in the SCG Test earlier this month and Panesar feels batting long will be the key to break opposition's spirit.
"One of the factors is going to be can the Australian batting line-up bat 120-150 overs in the first innings. That will allow the bowlers to be more attacking and come into play," he said.
Panesar is also working with left-arm spinner Steve O'Keefe, who is also a member of the 16-member squad which will tour India.
Asked what the secret was for O'Keefe, Panesar said: "Giving him options, how to bowl defensively and be effective. But also when the wicket does start to turn, how he can play an attacking role and play with angles."
Australia have not won a Test in India since 2004 and their last series victory in Asia came against Sri Lanka in 2011. They have since suffered nine straight Test losses on the sub-continent.
Australia will play a four-match Test series against India in February-March.
--
PTI