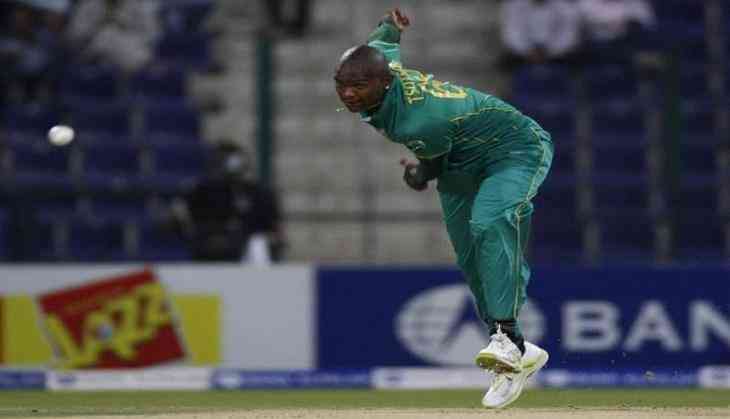 Former Proteas bowler Lonwabo Tsotsobe, who was once ranked the No.1 ODI bowler, has been banned for eight years by Cricket South Africa (CSA) for his role in the 2015 corruption case during the Ram Slam, South Africa's domestic T20 competition.
The banning of Tsotsobe follows a lengthy and detailed investigation and the previous imposition by CSA in January 2016 of a 20-year-ban on former Proteas player Gulam Bodi after Bodi had admitted charges of contriving or attempting to fix matches in the 2015 RAM SLAM T20 Challenge Series.
Five other players---Jean Symes, Ethy Mbhalati, Pumelela Matshikwe, Thami Tsolekile and Alviro Petersen-- have been banned for periods ranging between two to twelve years.
Tsotsobe has admitted one charge of contriving to fix a match in the 2015 RAM SLAM; two charges of failing to disclose to the CSA Anti-Corruption Officer the full details of an approach to engage in corrupt conduct; two charges of failing to disclose full details of matters evidencing a breach of the Code by another participant; three charges of failing or refusing to co-operate with an investigation (including failing to provide accurate and complete information); and two charges of obstructing or delaying the investigation by destroying evidence and concealing information that was relevant to the investigation.
"Tsotsobe has ultimately admitted his mistakes in contravening the CSA Anti-Corruption Code and, whilst no fix actually took place, it is clear that he was active in plans to participate in spot fixing and hence the sanction imposed on him," commented CSA Chief Executive Haroon Lorgat.
Issuing an apology, Tsotsobe said, "I wish to apologise to cricket lovers all over the world. I was, at the time, in a very vulnerable financial state and this dilemma too easily persuaded me to participate in spot fixing."
"There are no words to describe the regret I have in relation to my actions and I hope that the cricket world could consider my apology and understand my deepest feeling of remorse," he added.
-ANI