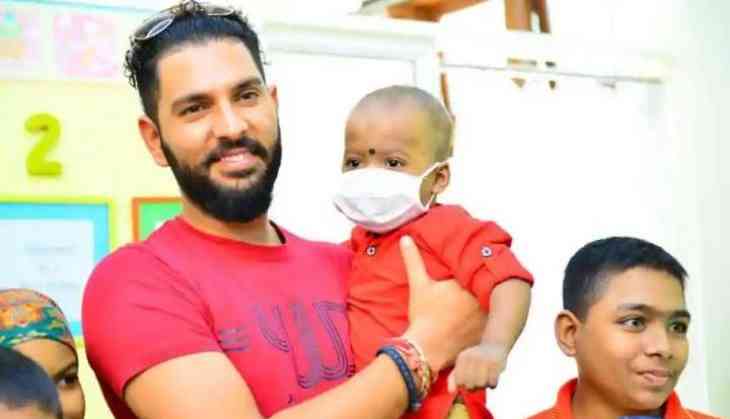 Indian cricketer Yuvraj Singh, a cancer survivor himself spoke to Hindustan Times about how he's trying to create awareness about cancer through his YouWeCan (YWC) Foundation. The cricketer known for hitting six sixes in a row in T20 World Cup and taking the Man of the Series trophy in 2011 World Cup was suffering from cancer during the tournament.
When asked about YWC campaign management, Yuvraj said, "Over the years, we've built a large dedicated team to implement programs to help us achieve our core objectives of driving cancer awareness, facilitating early detection and providing patient support."
"Lack of awareness is a huge issue. About 15 lakh new cancer cases are reported each year and 70% are at advanced stages. It's mainly due to lack of awareness and early detection facilities, and we're working hard to address this," Yuvraj said on lack of awareness about cancer and its treatment.
The interviewer asked about how does he and his wife deal with the fear of relapse, to which the Indian cricketer replied, "Both Hazel and I are quite optimistic about the future. Obviously a fear of relapse is always there, but we don't really focus on it. The first five years after treatment are very critical and I've crossed them. But, anything is possible, so you've to hope for the best but stay prepared for the worst."