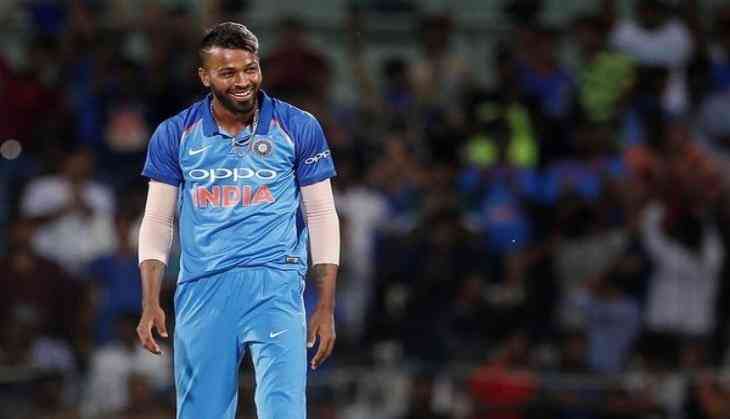 The popular all-rounder of India Hardik Pandya became a household name in India after his outstanding performance in the final of Champions Trophy 2017 between arch-rival India and Pakistan. Hardik was rested from the Sri Lankan series after getting initially selected for two matches. Later, the Board of Control for Cricket in India (BCCI) justified their action by saying, the cricketer was rested because of "heavy recent workload".
Hardik shares close friendship with so many players and one of them is West Indies all-rounder Kieron Pollard, the duo often calls each-other 'brother from another mother'.
On Friday, Hardik Pandya shared a rather memorable moment from his trip to West Indies during ODI series between India and Caribbean. During the trip, Pandya spent a lot of time with the Windies all-rounder and at that time he was pranked by Pollard.
Hardik Pandya was talking with Gaurav Kapoor on breakfast with the champion, when he shared this incident and said, "So, he (Pollard) actually pulled my leg. He called a policeman, who was trying to arrest me. The policeman was his friend. They decided to scare me. I knew it was a prank but at one point, things got a little serious. I stayed calm and I thought I would call the Indian team and sort out the matter because I haven't done anything wrong."
"I figured out it was a prank when I saw the police officer try to call someone while holding the phone upside down with the speaker at the wrong end," Hardik further said.
"Pollard asked me why I was calm. I said 'See Polly, nothing will happen to me if you are around. I am in your city," Pandya said.
"I met everyone at his place. He keeps on going to people' s places, I went everywhere with him. That's why I call him 'a brother from another mother'," Pandya further added.