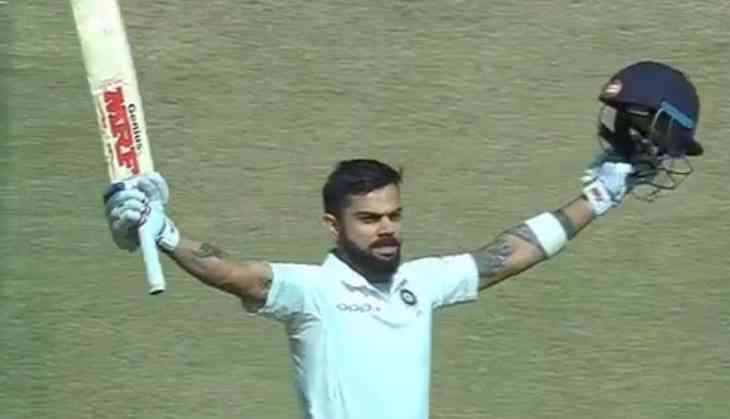 Indian skipper is at the peak of his International cricketing career, it was recently when in the first Test match against Sri Lanka of three-match series, Virat Kohli completed his 50th International century in style. After that in the second Test match, Virat Kohli hit the 5th double ton of his career.
The passion and emotions of cricket fans are at the peak when the arch-rivals of the cricket world India and Pakistan come to play against each other, either a bilateral series match or any match in a series. The current era is the best for the Pakistani cricket team and they have created a buzz in the world cricket with their win over India in the finale of Champions Trophy 2017. Many international players had praised Pakistani skipper for leading his team to the win of CT 2017.
On the other side Indian team is creating history with each passing day and after the dramatic draw of the first Test match, Virat Kohli's boys managed to win the second Test match with an inning and 239 runs.
Also Read: Ind vs SL: Ravichandran Ashwin becomes the fastest bowler to take 300 Test Wickets
On the day 4 of the second Test match, commentators Matthew Hayden, Russel Arnold and VVS Laxman picked the best skipper of 2017 in their opinion. But Indian fans were left in shock with VVS Laxman's choice of the skipper of the year.
Four names -Virat Kohli (India), Sarfraz Ahmed (Pakistan), Eoin Morgan (England) and AB De Villiers (The Africa )- were given the options to choose from.
Also Read: Here is what MS Dhoni has to say about a match between India and Pakistan
Responding to the question former Sri Lanka batsman Arnold picked Pakistani skipper Sarfraz Ahmed, even legendary Indian player VVS Laxman preferred to go with the Pakistani skipper. But the Aussie legend Hayden picked Virat Kohli as the skipper of the year 2017.