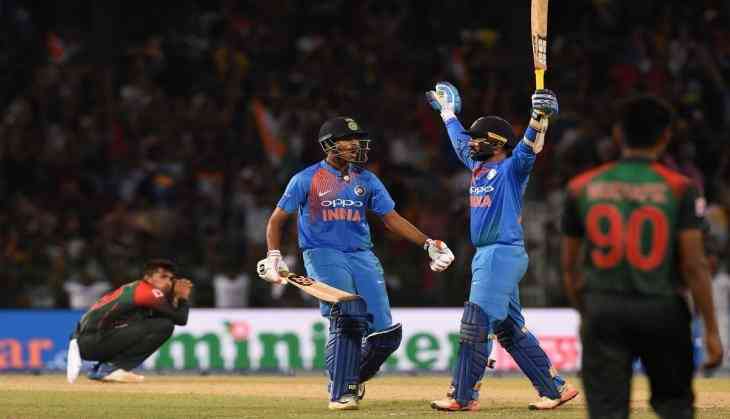 Nidahas Trophy Final: Dinesh Karthik reveals why his anger with Rohit Sharma turned into his batting
Team India won the title of Nidahas Trophy by defeating Bangladesh by 4 wickets on 18th March. In the match, Dinesh Karthik became Man of the Match as he played the brilliant knock of 29 runs in just 8 balls by hitting 3 sixes and 2 fours. India needed 5 runs on the last ball to win the match and Dinesh Karthik's sixer made this impossible win for Team India.
Also Read - Nidahas Trophy: Rubel Hossein, the bowler who bowled the crucial 19th over, apologizes to his fans
Now when Dinesh Karthik was asked was he angry with Rohit Sharma that he sent you to bat at no. 7? On this Karthik revealed, "I was shocked at some point and that's why I feel anger is a strong word. I batted on 6th position in the whole series but you sent Vijay Shankar at 6th position in the Final match. I have great relations with Rohit and we have won IPL in his captaincy. Obviously, I believe in him and I know he respects me as a cricketer. I was shocked more than being angry. I was just wanted to know was he satisfied with that decision when I batted on 7th position during the whole series."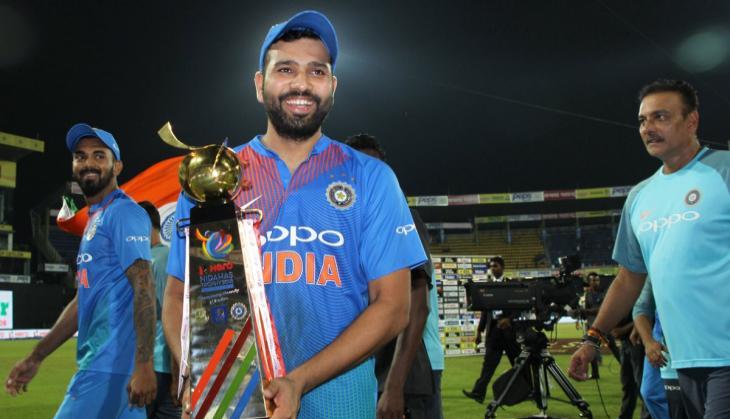 Rohit Sharma
When Karthik was asked what was he thinking while sitting in the dugout. Then he said, "I could not have been predicted that where the match will turn but the pitch was difficult to bat. They were doing bowling on a good line and even in the last match, we played tough in their bowling. When I came to bat that time there was no option of thinking anything besides hitting boundary at every single bowl."
Also Read - Nidahas Trophy Final: Murali Vijay congratulates on India's victory, ignores Dinesh Karthik, trolled