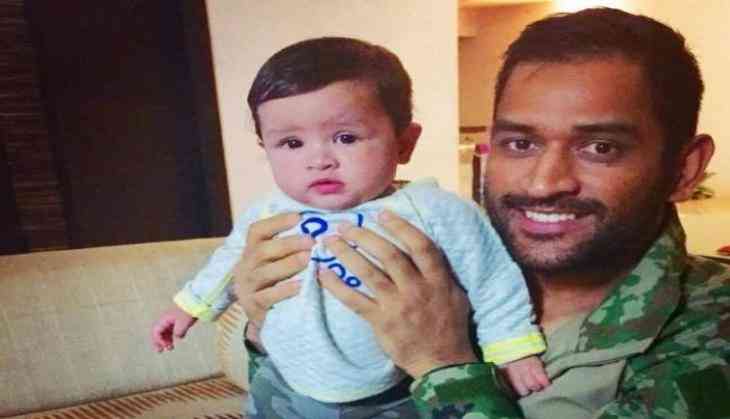 India's former skipper Mahendra Singh Dhoni's cute daughter recently made headlines in media for offering water to his father during a football match. That dose of cuteness was surely not enough for the fans and the little girl is now back with her adorable singing skills.
A new video of Ziva Dhoni is getting viral on the Internet in which Ziva is seen singing a popular Malayalam song Ambalappuzhe Unni Kannanodu Nee from Mohanlal and Jayaram-starrer Adwaytham.
The reason why everyone is excited to see Ziva singing a Malayalam song is because the language is considered India's one of the toughest languages. It's difficult to even speak Malayalam let alone sing a song in Malayalam, if it is not one's mother tongue.
The video is shared on Instagram with a user named zivasinghdhoni006. In the video, Ziva can be seen singing an old Malayalam song. The film, Adwaytham was released in the year 1992. The song is sung by award-winning playback singer MG Sreekumar and KS Chithra.
Also Read: These daddy-daughter pictures on social media are a pure treat for the eyes
Ziva supposedly made her debut on Instagram recently and she already has 33.5k followers. Till the moment the story was written the post had 109,559 views. Although people were curious to understand what she was singing everyone seems to love this video.
An Instagram user wrote in the comment section that, "Omg I can't believe this you're singing a Malayalam song zivu????❤ [sic]," a netizen commented on Instagram. "Just cant believe...Ziva baby singing Malayalam song?so cute...????????As a mallu I m so happy....love you ziva...."
Also Read: These newborn babies of Indian celebrities on Instagram are already more famous than you
Earlier, Mahendra Singh Dhoni's wife Sakshi had also shared two adorable videos of Ziva in the video Ziva was seen playing The Piano.