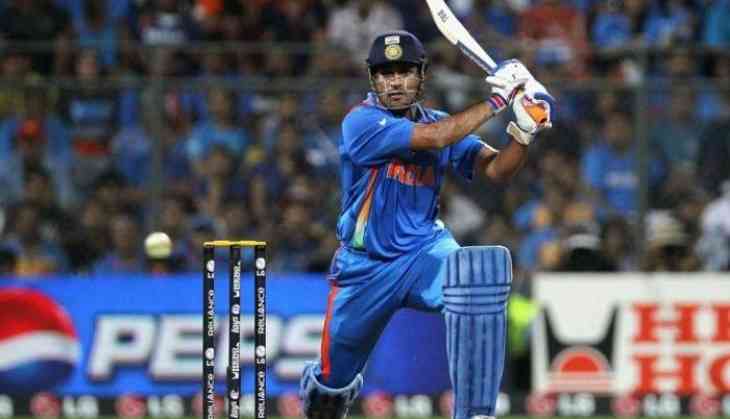 Former Indian team captain MS Dhoni may have to change his bat size from 1 October, according to the new guidelines of Marylebone Cricket Club (MCC).
Dhoni carries the bat with an edge of 45mm and may have to decrease the thickness. According to the new guidelines his new bat size will be 108mm in width, 67mm in depth with 40mm edges. Reports also say that a bat gauge will be used to ensure the new limits are enforced in international matches.
India play Sri Lanka next for 3 Tests, 5 One Day Internationals and one Twenty20 match but the new rules will be implemented from 1 October, which means that Dhoni will be able to use his current bat till the end of this series.
Besides Dhoni, big hitters like David Warner (Australia), Chris Gayle (West Indies) and Kieron Pollard (West Indies) too will have to transform their old bat dimension to new. The Australian newspaper reported last December that Warner's Twenty20 bat has a maximum depth of 85mm, 18mm more than the proposed new rule would allow.
The International Cricket Council in their meeting headed by David Richardson approved a few changes to the cricket recommended by the Cricket Committee. This was led by the Indian former coach Anil Kumble. The recommendation was reviewed after the end of ICC Champions Trophy 2017.
The changes also state that the team will not lose a Decision Review System (DRS) if the leg before wicket (LBW) decision returns as 'umpires call.' The decision also includes the usage of DRS in all T20 Internationals.