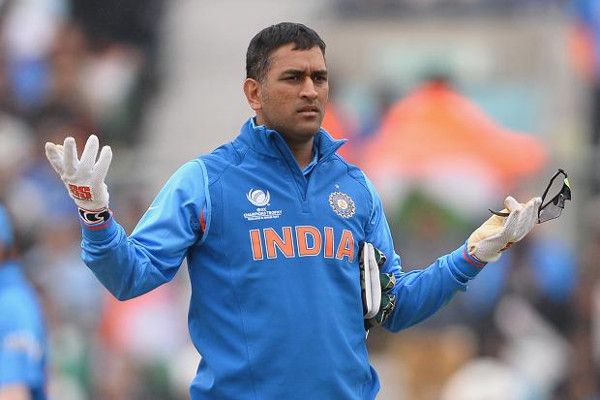 Amid a serious crackdown on the evils of match-fixing in all forms of cricket, a sensational claim of unruly practices during India's tour of England in 2014 by Delhi & District Cricket Association (DDCA) sports secretary Sunil Dev might spell trouble for the Board of Control for Cricket in India (BCCI).
Also read: Top 6 buys at the IPL Players Auction this year
Dev, who was Team India manager during the 2014 England tour, has made stunning claims of match-fixing by the then Indian Test captain MS Dhoni. He made these allegations in a sting operation conducted by Hindi daily Sun Star.
Also read: 5 top players who were left red-faced at IPL Auction
According to a Times of India report, the former Indian cricket team manager has claimed that he was "100 per cent sure" that Dhoni fixed the fourth Test in Old Trafford, Manchester, when India toured England in 2014.
He highlighted the bowling-friendly conditions on the day of the fourth Test and said that the team, on winning the toss, had initially decided to bowl first. However, Dhoni did otherwise.
"Given the conditions of the pitch due to rain, we decided to bowl first in a team meeting but I was surprised that Dhoni opted to bat first" former manager Dev said in sting video shown to media persons in a press briefing held at Press Club of India, Delhi, on 7 February.
In the video, Dev also added that Dhoni's decision had even surprised former England captain Geoffrey Boycott who felt that India should have opted to field first in that game. Dev said it was a deliberate attempt by Dhoni to bat first and he was also 100 per cent sure that the reputed Indian captain had fixed the match.
The result of the fourth Test seems to support Dev's claims as India suffered a shambolic loss by an innings and 54 runs. Dhoni was the top scorer for his side with scores of 71 and 27 runs in the two innings of the match.
A DNA report says that Dev had raised this matter to the BCCI and also wrote a letter to then Board president N Srinivasan who had asked him to type his complaint in the former chief's office in his presence to ensure that the report was not leaked.
When asked about the action from the BCCI, Dev revealed that Srinivasan did praise him for his work, but the Indian cricket board never took any action over his report. Despite inaction by the BCCI, Dev didn't go public as "he feared for his life".
Though it's hard to substantiate whether Dev's claims can be relied upon, but the latest revelations have surely made matters worse for the BCCI, which is currently under immense pressure to implement the sweeping reforms suggested by both the Justice Mudgal committee and the Justice Lodha panel.