Indian cricket team's fastest bowler Mohammad Shami has landed into a controversy when his wife Hasin Jahan leaked his chats on social media, as evidence and accused him of having multiple affairs.
According to media reports, Hasin has shared some screenshots on his Facebook Messenger and WhatsApp, on the basis of which he has claimed that this cricketer has illegal connections with many women.
Also read: MS Dhoni is back with his 'sporting long hair' in Bahubali avatar and we can't stop crushing on him
Hasin has also accused her husband of assault on herself.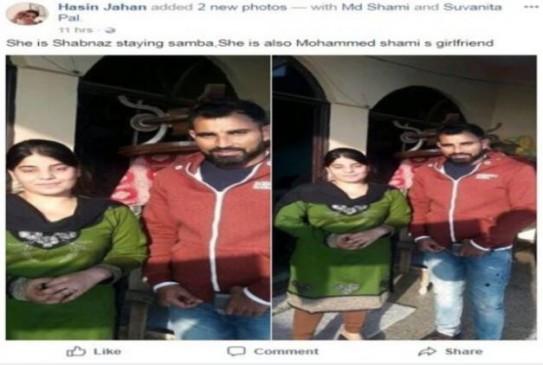 According to Haseen, she has much evidence against Shami, which proves the point of extramarital affairs. Haseen also alleged that his husband had beaten him after returning from the South African tour.
Also read: Virender Sehwag has a coolest prediction on how many centuries Virat Kohli will hit in ODI Career
This happened when Shami is in Dharamshala playing for Deodhar Trophy. According to sources, the account from which the screenshots have been shared is the official account of his wife Haseen. But it is still unknown whether this account has been hacked or whether all these 'screenshots' are genuine.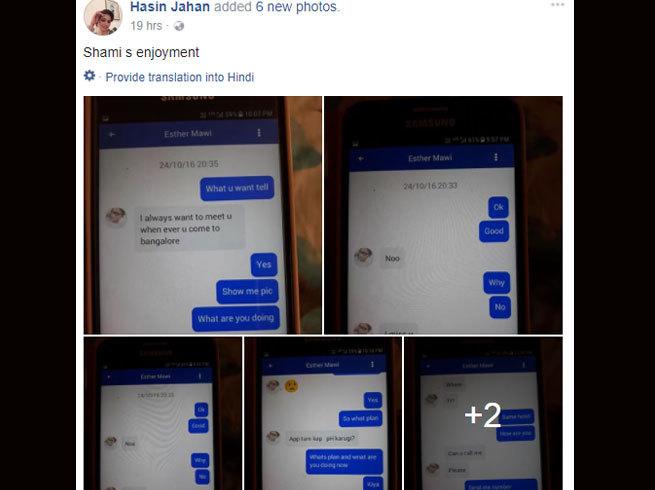 Mohammad Shami plays in the three formats for Indian cricket team. He has played 30 Tests and 50 ODIs for India till date, while at T20 International, He has also been on the field for India wearing a blue jersey 7 times. However, Mohammed Shami has not yet reacted to this dispute. Shami is currently playing in the Deodhar trophy for India A team.
Also read: Husband Virat Kholi gets another tattoo and fans are loving it; Is it for wifey Anushka Sharma? see pics