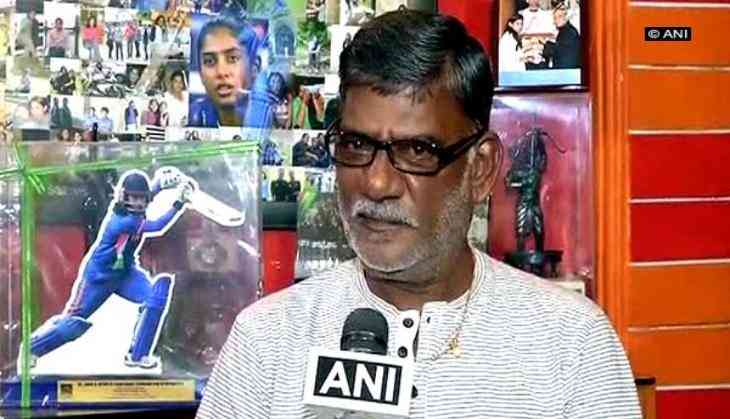 India will meet England in the final of the ICC Women's World Cup on Sunday at Lords.
Speaking ahead of the final, Dorai Raj, Mithali's father, insisted that India has the firepower to win the World Cup this time.
He said, "This is the second time after 2005 that we've got a chance to play in the World Cup final. The team was captained by Mithali back then as well. The team performed well that time, but lost to Australia. Her career is drawing to a close, so she has a great chance to win the cup now."
Drawing a parallel to the Virat Kohli-led side that lost to Pakistan in the Champions Trophy last month, Dorai Raj said that Mithali has never been overconfident in her life.
"I don't think that Mithali will be overconfident. She has been in these situations before and she'll be calm and study her opponents before playing them." he said.
He believed that the result of this match could change the face of women's cricket in India and added that the team has a chance to create history.
He said, "They'll have to put in their best. If they do so, they will go down in history like the men's team of 1983."
India defeated Australia-the defending champions- by thirty six runs in the semi-finals on Thursday (July 20) to set up a final clash with England.
Mithali has already warned England not to expect an easy match.
-ANI