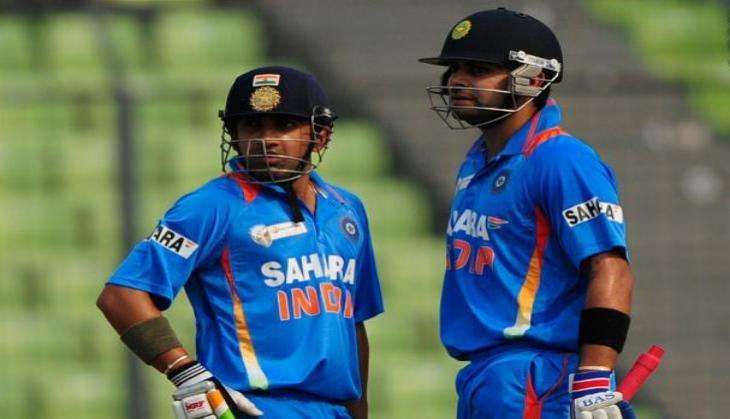 Out-of-favour India opener Gautam Gambhir on 18 October said both he and current India Test captain Virat Kohli are aggressive individuals who are passionate about cricket.
Gambhir said his characteristics are similar to Kohli and both of them share a common goal, i.e to give their best for their respective teams on the field.
"When you are playing against an opposition you want to go out there and win a game and for that you have to be aggressive. As a leader you want your team to play as you are.
Both of us are aggressive and passionate individuals and want to do well for our respective teams," Gambhir said.
"Even if we have difference of opinion there is nothing wrong in it. We both have same ambition that is to make our country proud and try to win each and every game as possible and try to contribute in the team's success. There is nothing personal about it.
"This is what professional people do. We are pretty good friends on and off the field," he told NDTV.
Gambhir and Kohli had a verbal duel during the 2013 IPL match between their respective teams -- Kolkata Knight Riders and Royal Bangalore Challengers.
Also this year, Gambhir had apparently kicked a chair during the celebration of KKR's victory over Kohli's RCB and was later fined 15 per cent of his match fee for breaching the Indian Premier League (IPL) Code of Conduct.
(PTI)