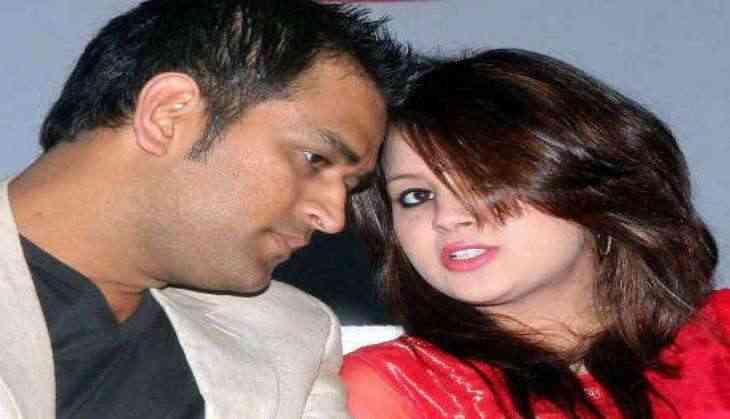 Know these 4 women who dated MS Dhoni before he got married to Sakshi
Before marrying to the love of his life Sakshi Dhoni, Indian wicket-keeper batsman Mahendra Singh Dhoni supposedly dated many women.
Dhoni was linked with various women in his life and once it was also reported that he was in a relationship with the creative director of K9 Productions behind The Kapil Sharma Show, Preeti Simoes.
Let's have a look upon the four women who were linked to Dhoni in past:
1.) Deepika Padukone
There was a time when former captain cool had a huge crush on Bollywood diva Deepika Padukone and this relation was not one sided.
Deepika too dated the cricketer for a period of long time and Dhoni once admitted that he had a huge crush on Deepika.
2.) Preeti Simoes
Simoes is the creative director of K9 Productions behind The Kapil Sharma and she was also linked to the show's anchor and comedian Kapil Sharma.
According to the gossipy tidbits, captain cool was apparently dating her for a short period of time but the duo never admitted this.
Dhoni being a shy guy did not speak about it.
3.) Raai Laxmi
In 2009, south Indian actress Raai was linked with Dhoni but later she called her relationship a 'scar'.
Talking to a daily, she said, "I've begun to believe that my relationship with Dhoni is like a stain or a scar which won't go away for a long time. I am surprised that people still have the energy and patience left to talk about it even now. Every time TV channels dig into Dhoni's past, they make it a point to bring up our relationship. I dread to think that someday my kids in future will see it on TV and ask me about it!"
She added, "I have had three or four relationships after Dhoni, but no one seems to have noticed it."
4.) Asin
It was a time when Dhoni and Bollywood actress Asin were brand ambassador for a big fashion line and before an IPL semi-final in 2010, Dhoni was spotted at Asin's Lokhandwala apartment.
His presence in the apartment gathered large number of eye balls.