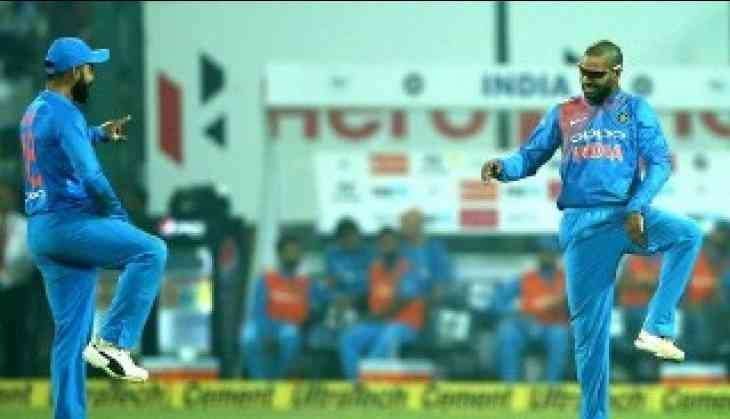 Every cricket junkie in India by now would have noticed the unique celebration of Indian opener Shikhar Dhawan. Shikhar Dhawan's thigh-five celebration has gained a lot of popularity in Indian households and among youngs kids. The left-handed batsman recently revealed the inspiration of his amazing celebration.
Shikhar Dhawan in an interview to ESPNcricinfo said, the inspiration behind his thigh-five celebration came after he watched Kabaddi. He is a big fan of Indian Kabaddi and was fascinated by the manly celebration, he added.
Shikhar Dhawan is currently on an international duty and playing the ODI series against Australia. In the first match of the series that took place on January 12, Dhawan got out for duck, this was the first time for Dhawan when he got out at duck in an international ODI match.