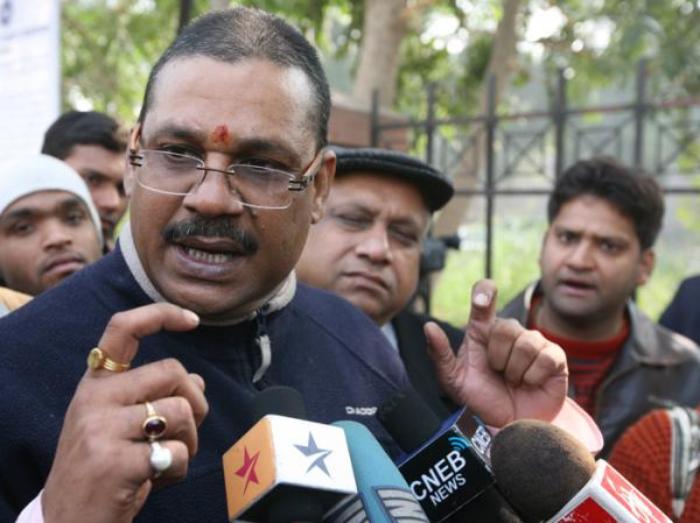 Amidst the ongoing DDCA corruption row, BJP MP Kirti Azad's Twitter account is throwing up some rather strange remarks. Sample this, on 10:51pm on 21 December, Azad tweeted: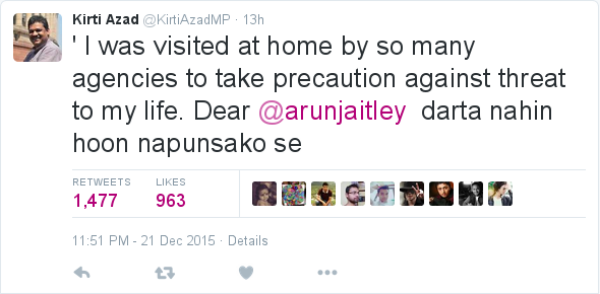 Two hours later, Azad tweeted again, claiming that his account was hacked.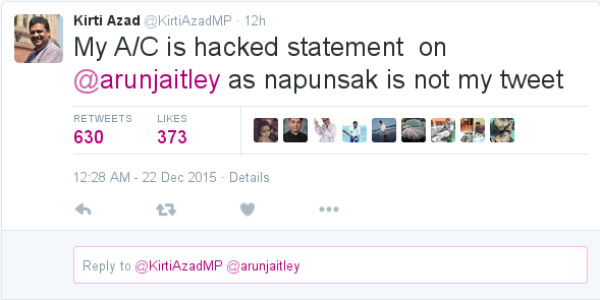 This tweet was immediately followed up by this strange message:

While the BJP MP was unavailable for comments, he has been rather active on Twitter since the row came to light.
On 20 December, he challenged Jaitley to sue him for defamation.

Here are some of the other tweets from Azad's official twitter handle. His recent Twitter remarks may just result in a summons by the BJP disciplinary committee, amid suggestions that he could face sanctions.