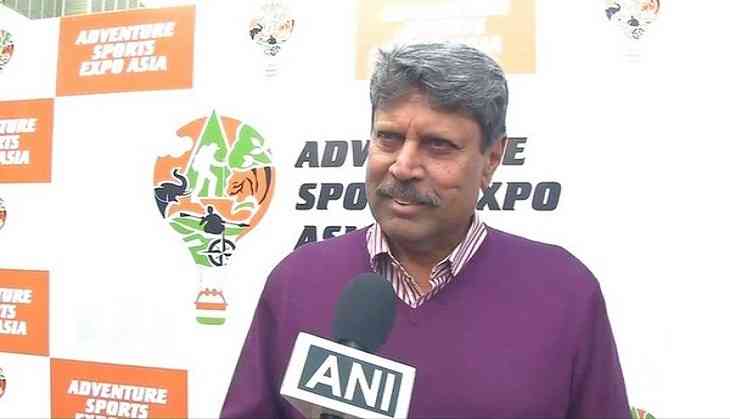 1983 World Cup winning captain Kapil Dev on Saturday inaugurated the Adventure Sports Expo Asia 2018, country's first adventure extravaganza.
As part of the government's drive to make India an attractive destination for adventure sports, Adventure Sports Expo Asia will be held at Four Points by Sheraton in Gurgaon from January 27.
The three-day event will see participation from over 60 adventure gear brands from all over world, for exhibiting their products. Speaker sessions, adventure activities and workshops will also be held at the event.
Talking to ANI, Kapil Dev said, "A lot of things depend on media and tourism to promote adventure sports. Indian tourism should look into adventure sports and try to invite people. If it happens, it would be good for the new generation as they always seek for excitement. They work so hard, so if you can give them a better excitement in their life, it will be beautiful."
He added that India has so much diversity from mountains to rivers and desserts and it should these natural resources to emerging strongly in
adventure sports.
Asked about being offered the post of the coach of Jammu and Kashmir cricket team, Dev said, "If I am able to contribute anything to cricket, I will surely do that. A lot of states need to be promoted, so I also try."
-ANI