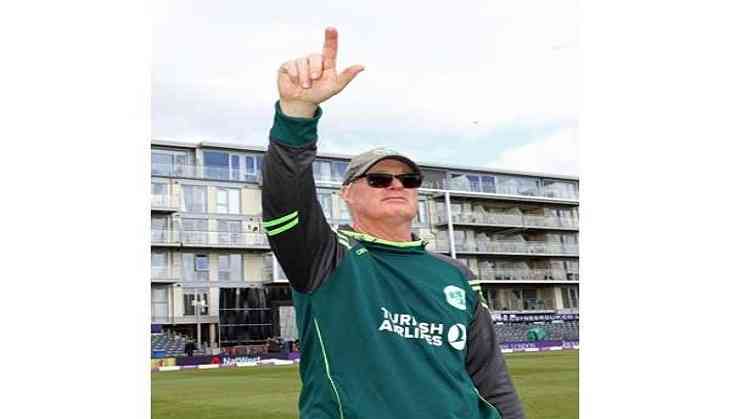 Ireland head coach John Bracewell will leave Cricket Ireland at the end of his contract in December.
The head coach met with senior Cricket Ireland officials earlier this week and arrived at a mutual decision.
Stating his desire to go back home, Bracewell confessed, "Whilst my wife and I have immersed ourselves into Ireland and Irish culture we feel it is now time to return home to New Zealand and our families. I have therefore agreed with Cricket Ireland to finish up at the conclusion of my contract."
The New-Zealander further said, "I took on the role as head coach because I believed in the little guy getting a fair break and the cause of attaining test status appealed to my underdog psyche. That having been achieved, albeit by an unexpected turn of events, has left me looking for a new goal and challenge".
Calling Bracewell a man of integrity, Cricket Ireland CEO Warren Deutrom paid tribute to the experienced New Zealander, praising his passionate endeavours which he feels will put the squad in good stead as they make the transition to full membership.
Deutrom said, "John who has offered a great deal to Irish cricket's cause in the last two years is admired by the players and his colleagues at Cricket Ireland and deserves both our sincere thanks and appreciation for his hard work, commitment and contribution."
"This mutual decision has been made as we focus on next year's World Cup Qualifier and future Test team, and our need to build an approach to deliver success over the coming years within a new performance structure, and as a new ICC full member country", the Cricket Ireland CEO revealed about the decision.
-ANI