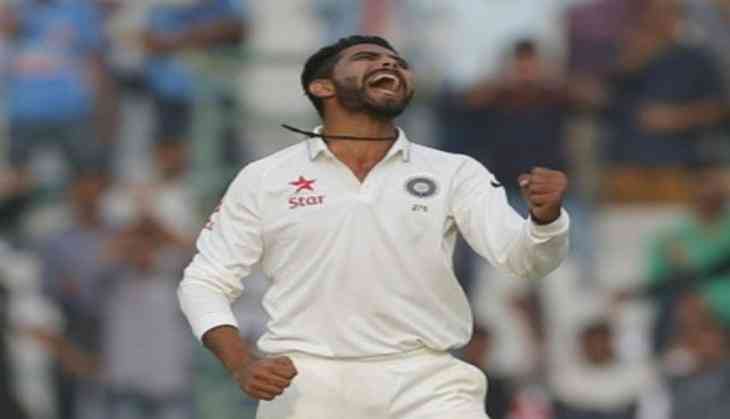 Team India's all-rounder star Ravindra Jadeja is today celebrating his 29th birthday on December 6. Jadeja's father was a security guard and wanted his son to join Army School but son Jadeja was crazy for 'game of fame' cricket.
Jadeja's mother believed in him and always used to encourage him to play cricket. He was playing under-19 at the age of 16. He was selected in the Under-19 World Cup squad that held in Sri Lanka in 2006.
In the year 2014, Jadeja made headlines because of England's wicket keeper-batter Sarah Taylor. After losing in the final match of the T20 World Cup played in Bangladesh in 2014, Sarah Tweeted Jadeja 12 times and grabbed headlines.
Sarah tweeted on 7 April 2014 at 12:34 pm with in only one hour. While tweeting Jadeja, Sarah realized that people would be reading her messages so she asked Jadeja to follow herself so that they could send direct messages to each other.
Later, Sarah told that she is a huge fan of Jadeja and her Tweets were only pranks. On the other hand, it was said that Jadeja himself had messaged her, after which Sarah started tweeting him.
Jadeja started his international career on the Sri Lanka tour of India in 2009. Jadeja did not take a single wicket in the match played at the R. Premadasa Cricket Ground on 8 February, but batted unbeaten scoring 60 runs with his bat.