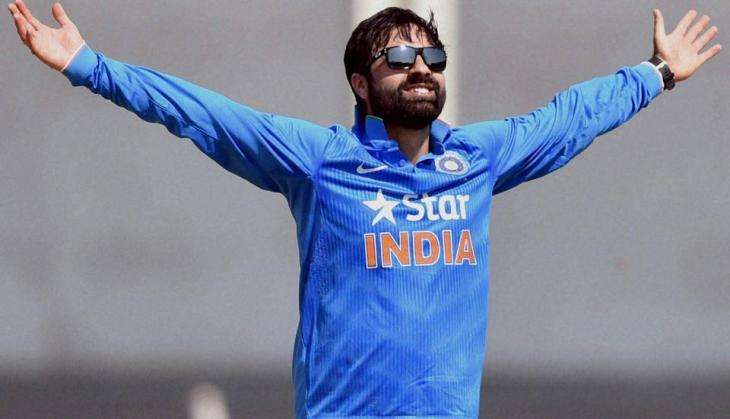 Jammu and Kashmir Chief Minister, Mehbooba Mufti congratulated state cricketing star, Parvez Rasool for getting selected to Indian squad for the upcoming T20 series against England.
In her congratulatory message to Parvez Rasool, the Chief Minister said it is a moment of joy for the state that one of its sons has made history by joining the Indian cricket team.
Wishing him success, Mufti hoped that Parvez would prove his mettle in his series against England and make all proud.
With his selection, right-arm off spinner Parvez Rasool has become the first cricketer to play for Team India from the state.
Former chief minister of state, Omar Abdullah also congratulated Rasool for his selection and tweeted, "Congratulations to Parvez Rasool on being chosen to play for Team India v/s England in the forthcoming T20 Cricket series. Make us proud."
The sporting community in Jammu and Kashmir went into celebration as their most venerated hero Parvez Rasool made a well deserved Comeback into the Indian T 20 Cricket Squad for the forthcoming Series against the Visiting England side.
Speaking to PTI, Imran Ansari the states sports minister said, "It is one more proud day for us as Parvez has made a comeback into the Indian Team. Rasool is undoubtedly amongst our greatest sporting heroes. He has inspired a whole young generation in the State with his extraordinary cricket performances."
India's top spinner Ravichandran Ashwin has been rested for the upcoming series and Rasool has been selected as his replacement. After finding a berth in the team, Rasool said he would love to share time with Ashwin in the dressing room.
"I had no clue that Ashwin has been rested for the series. Actually, when I got a call from the BCCI office, I thought this will be a first chance for me to share the dressing room with Ashwin. Seven days with a player of his calibre means I can learn a lot," Rasool, first player from Kashmir valley to play for India, told PTI.
"I was training with state team in Jammu for the Syed Mushtaq Ali Trophy. I got a call from BCCI office in the morning and now I am rushing to catch a flight to Delhi," he added.
--With PTI inputs