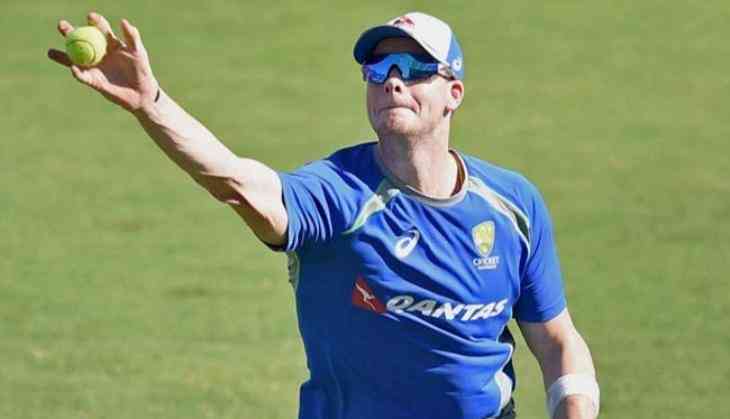 Ball-tampering by Australian team in Cape Town raked up controversies. Everyone is strongly criticizing Captain Steve Smith and Australian team. This issue snatched the captainship from Smith. Australian Cricket Association removed him from the captainship and made Tim Paine the Captain. This issue is also making impact on IPL. The captainship of Rajasthan Royals also can be switched from Smith.
Apart from Ajinkya Rahane, the name of Ben Stokes also can be considered. Up till now, there is no official statement from Rajasthan team management. Rajasthann may take a decision on the issue in one or two days.
According to media reports, a senior official said that the team management will take decision to remove Smith from the captainship. Rajasthan team is making a comeback after two years of ban. Under this situation, they will not take risk that they are trapped into another controversy. Smith cheated the cricket by permitting ball-tampering. Yet, he can play as a team player. Now the decision is in the hand of Rajasthan Royal.
If media reports are believed, team management of Rajasthan Royals may take decision in one or two days. If he is removed from the captainship, then Ajayke Rahane can be elected as captain. Besides, the name of Ben Stokes is being considered for the captainship.