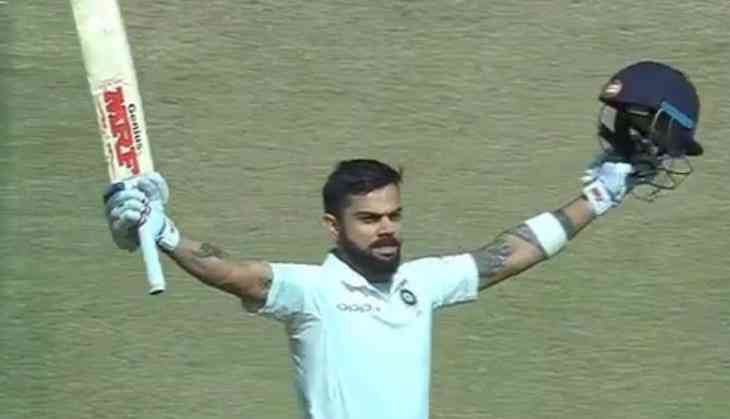 With the way Virat Kohli is shattering records in the game of fame, it seems breaking the records has become a habit of Indian skipper. It was just recently when he had become the fastest to score 9000 runs in the One Day Internationals and then he completed his 50th century in style against Sri Lanka of three-match series.
In the recently concluded series between India and Sri Lanka Virat Kohli has also completed his 5000 Test runs and by doing so Virat has become 11th Indian to do so. Indian captain Virat also holds the records of the maximum number of double centuries by an Indian captain.
On Wednesday (6 December), Virat once again created a buzz in the media by equaling the records of cricket great Ricky Ponting in terms of most successive Test series win as captain.
In the three-match series between India and Sri Lanka, after the dramatic draw of the first Test match, Indian squad manage to clinch the second Test with an inning and 239 runs. And just like the first Test match, third Test match was also full of high voltage drama. After the series-deciding match was declared a draw. Men-in-blue led by Virat Kohli won the three-match series.
Also Read: Here is a list of 17 records shattered by Indian skipper Virat Kohli in 2017
And just by winning this series. Virat Kohli equals the record of Ricky Ponting in terms of maximum number consecutive series win.