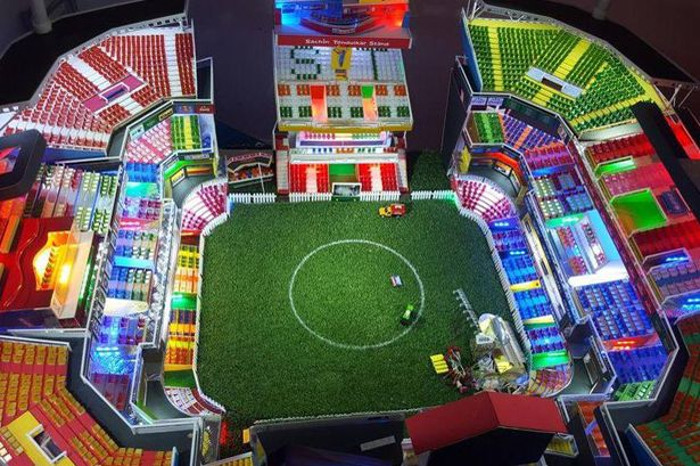 An Indian cricket fan, Shaminder Singh, has painstakingly constructed an entire miniature cricket stadium after seven months of hard work at his home in Wyken, Coventry in the memory of late Australian cricketer Phillip Hughes.
Singh bought parts from around the world and spent nearly 3,000 pounds to build the handmade model that houses 3,000 seats. The plastic structure also features working doors, floodlights and an iPad which is used to replicate the scorecard in the stadium.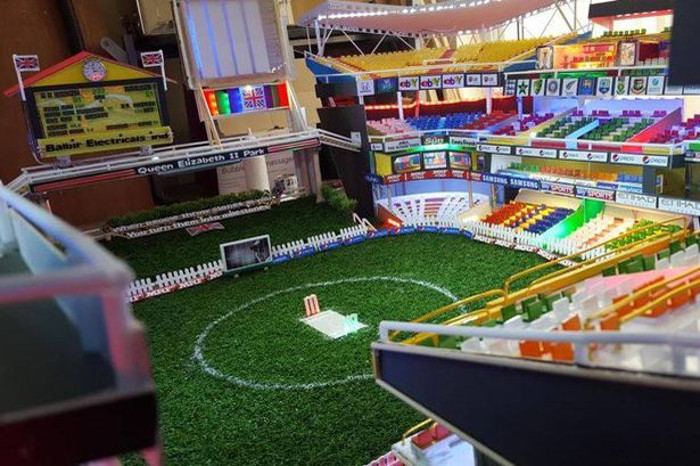 Australian left-hander Phillip Hughes died at the age of 25 years after being struck by a cricket ball on the neck during a domestic match in Sydney in 2014.
The handmade model, which also features stands named after cricket greats Ian Botham and Richie Benaud, is also a tribute to former Indian cricketer Sachin Tendulkar and all cricket fans across the globe.
Singh, who completed his engineering from Ramgarhia College in Phagwara, insists that the miniature stadium was built entirely from his own imagination and he did not use YouTube or the web for any tips. He also claims that he stayed up overnight often up to 15 hours to work on the project with his brother to work on the structure.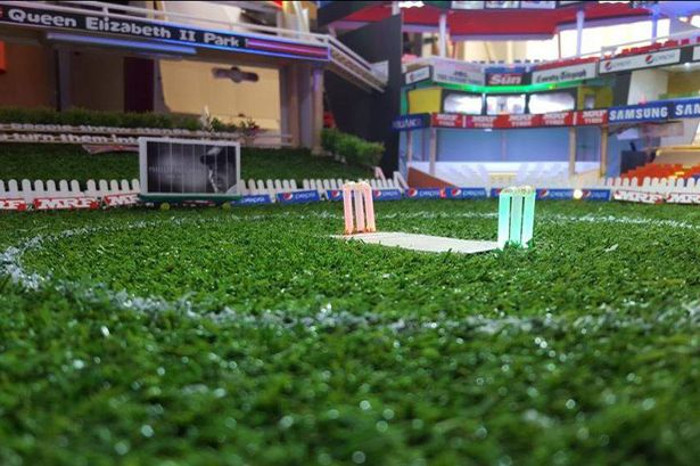 Shaminder Singh is now planning to build a replica of Manchester City's Etihad stadium.