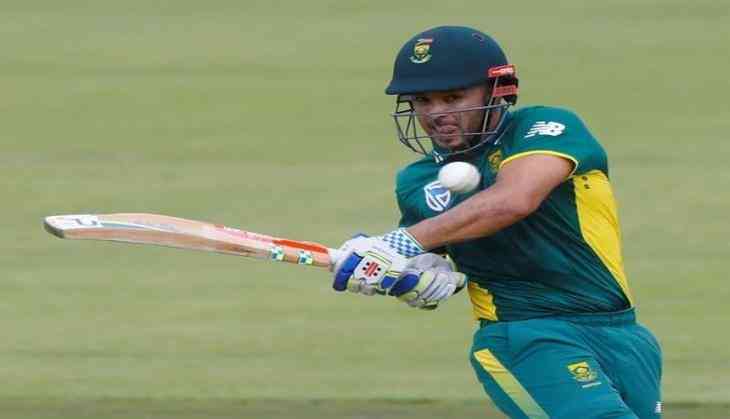 South African all-rounder JP Duminy believes that the six-match One Day International (ODI) series against India will be a 'highly competitive' fight.
Having already clinched the Test series earlier, South Africa will now meet India for the first ODI at the Kingsmead Oval on Thursday.
Terming the Indian team "phenomenal", Duminy told reporters, "You have seen over the years that they [India] have managed to compete in all conditions around the world."
"You don't expect anything less from them in South African conditions. They have some new faces, a few young players, but with a lot of talent," the left-handed batsman added.
Duminy opined that India is a highly competitive side as they fought back to claim the inconsequential third Test, having lost the three-match Test series already.
"You are going to find that in white-ball cricket we will be closer competition. Even though we won the first two Test matches, India competed. That is what you want to see from high-profile teams. India are the No.1 ranked Test nation in the world, you expect nothing less from them. It's going to be a highly competitive series both in the ODI's and T20's," he said.
The former Test player said that the team will try to win the first ODI in order gain confidence and set themselves on top.
"The key for us is to start well. If we have a good game here at Kingsmead we can gain confidence moving forward. It will be different with six ODI's this time around, you have to win four matches to guarantee the series," he said.
The ODI series between India and South Africa will conclude on February 16, and will be followed by a three-match T20 series, beginning on February 18.
--ANI