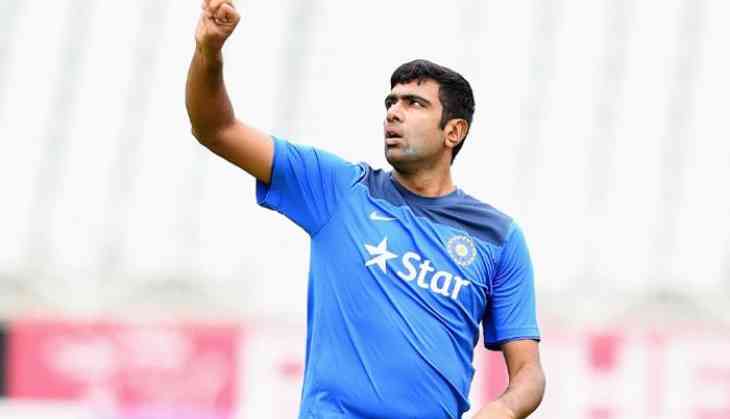 Former captain Shaun Pollock believes India would play off-spinner Ravichandran Ashwin against South Africa to cash-in the latter's weakness against spinners in what would be a virtual quarter-final of the ongoing Champions Trophy on 11 June.
Ashwin has a terrific record against the Proteas. In four-Test series in 2015, he claimed 31 wickets at a quite fairy-tale average of 11.12 and thus would still be a daunting figure for the South Africans.
And Pollock believes that the ace off-spinner would definitely be making his first appearance at the tournament at the Oval on Sunday.
Speaking to Sport24, the 43-year-old said India would be hugely tempted to alter their attack after its pacers got a hammering from the Sri Lankan batsmen en route to the seven-wicket reverse in a high-scoring clash on Thursday.
"I was quite surprised at just how well Sri Lanka played . it was a really good surface, and the same one will be used on Sunday," said Pollock.
"I'm sure India will change their side; I think they will bring Ashwin in to create some variation, especially after the way we played against the (Pakistan) spinners. It would make sense for them to get more spin options in," he added.
It should be noted that the Indian off-spinner, who last played at ODI level against England at Kolkata in January, has a remarkably less impressive 50-overs record against the Proteas.
In the six ODIs he has played against South Africa, Ashwin has bagged five wickets at 54.20.
The former South Africa medium-pacer further admitted the defeat against Pakistan had not been ideal for the AB de Villiers-led side as it has made the India fixture an effective quarter-final instead of it having the potential to be a slightly lower-stress outing for the Proteas.
"Look, at some stage of this tournament you have to face the elimination possibility. So we're really just facing that (scenario) one game earlier than if we'd got safely into the semis already," said Pollock.
"But my thinking is also that we haven't actually fired properly as yet . which is a good thing. In previous tournaments we have sometimes fired up front and then fallen by the wayside later on. This time, we're in a situation where if we win three games in a row, we've won the trophy."
"So I wouldn't be too worried; there are also a few guys in our ranks who haven't performed as well as they would have liked and will be keen to get going (on Sunday)," he added.
-ANI