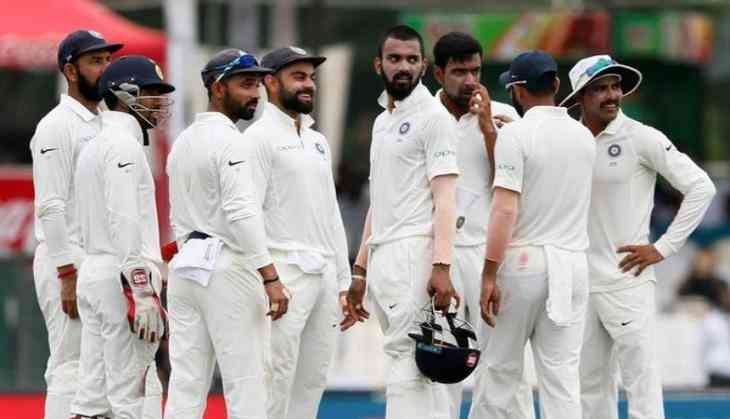 India vs South Africa, 2nd Test
On the fourth day of the second Test against Team India, South Africa took over their position on Tuesday. South Africa lost 9 wickets in 89 overs and scored 245 runs. Lungi Ngidi 0 * and Morne Morkel are on the crease with 0* runs. The Proteas team has a run of 273 runs, while they have two wickets remaining.
South Africa surpassed their innings of 90/2 on the fourth day. Dean Elgar scored his 9th half-century of his Test career by scoring the third ball of the 38th over of Ishant Sharma in the 38th over. He scored 9 in 93 balls with the help of 6 sixes and a six. Against Team India, Elgar scored another feat.
De Villiers and Elgar scored runs in speed. Both of them soon completed the century partnership. Elgar and De Villiers shared a 141-run partnership for the third wicket. AB de Villiers (80) was seen in good rhythm and it seemed that he would complete his century. But a glorious ball from Mohammed Shami took the outer edge of the bat of De Villiers and went straight into the glove of wicketkeeper Parthiv Patel and then reached the milestone. De Villiers scored 80 runs in 121 balls with 10 fours.