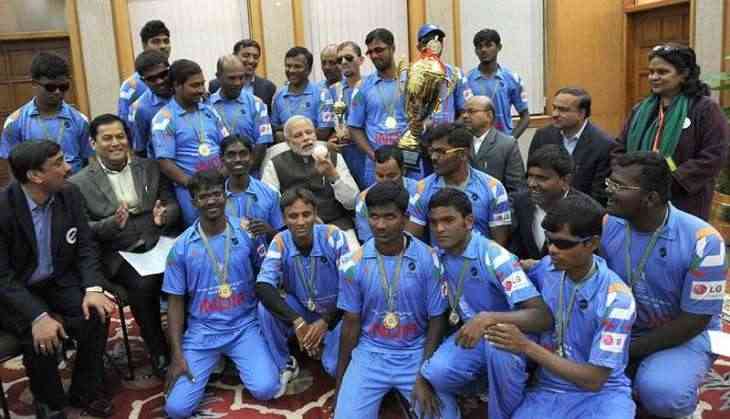 Team India has once again achieved another feat to become the champion of Blind Cricket World Cup. India defeated arch-rivals Pakistan by two wickets in the final played at the Sharjah Cricket stadium on Saturday. With this, India has conquered the World Cup for the second time in a row.
In the thrilling final, India achieved the target of winning 8 wickets in 38.4 overs. India's Sunil Ramesh scored 93 and Ajay Kumar Reddy scored 62. Earlier, batting first, losing the toss in the final match, Pakistan scored 307/8 in 40 overs.
In the first semifinal, India defeated Bangladesh by seven wickets and made it to the final. In the second semi-final, Pakistan's team went down to the title by defeating Sri Lanka by 156 runs. Earlier, in the group match, India had defeated Pakistan by 7 wickets.
Apart from this, the Indian team has defeated Pakistan, both of them have won both T20 Blind Cricket World Cup titles (2012, 2017).
Blind Cricket World Cup winners
1. 1998: South Africa (beat Pak in final)
2. 2002: Pakistan (defeated South Africa in final)
3. 2006: Pakistan (defeated India in final)
4. 2014: India (beat Pak in final)
5. 2018: India (beat Pak in final)