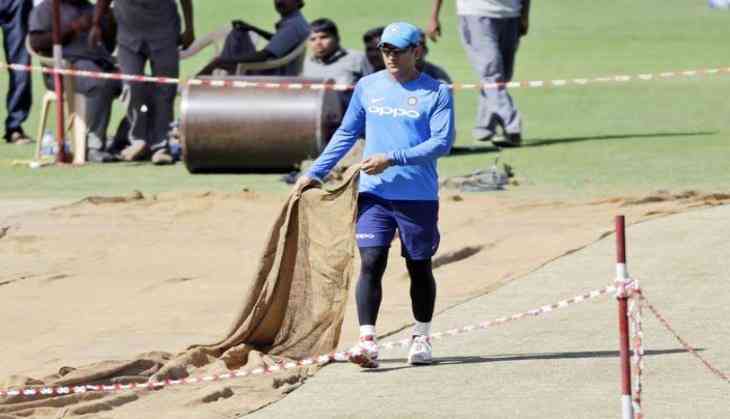 India vs New Zealand (Twitter)
Ahead of 2nd ODI between India and New Zealand, the pitch curator Pandurang Salgaonkar of the Maharashtra Cricket Association stadium in Pune has been sacked by Board of Control for Cricket in India (BCCI) after he was found allowing people to tamper with the wicket.
BCCI curator Ramesh Mhamunkar has taken over Salgaonkar duties for the game.
According to the India Today reports, Salgaonkar was found speaking to an undercover reporter, posing as a bookie.
Salgaonkar was agreeing to alter the pitch as per the demand of bookie.
"Pandurang Salgaoncar has been suspended from the Maharashtra Cricket Association's curator's post with immediate effect," BCCI acting Secretary Amitabh Chaudhary told PTI.
"The MCA has also suspended Salgaoncar from all other positions in the association. An inquiry Commission will also be constituted by MCA. At BCCI, we reiterate that we have zero tolerance towards any corrupt activity," he added.
In a serious lapse of national governing body for cricket, the BCCI acting Secretary said the match must go on.
Inquired as to whether the ACU unit ought to be responsible regarding how an outsider accessed the pitch, Chaudhary said, "...everyone associated with the ACU would be answerable. In any case a very select few have access to the centre of the pitch."
New Zealand have won the toss and elected to bat first against Virat Kohli led team India in the second One-Day International (ODI) of the three-match series against New Zealand at the Maharashtra Cricket Association Stadium in Pune.