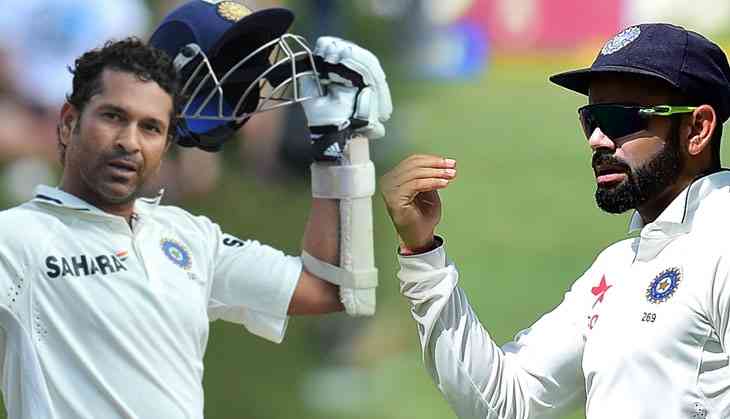 The master-blaster Sachin Tendulkar defends Virat Kohli as he was failed to score the runs against England in year 2014. Sachin Tendulkar also feels that it will have no bearing on Indian skipper's performance in the upcoming series.
Earlier India's tour of England, Kohli had a worst innings where he was troubled by James Anderson and Stuart Broad.
Virat manage to scored 1, 8, 25, 0, 39, 28, 0, 7, 6 and 20 in the five Tests and finished the series with an average of 13.50.
As per reported in NDTV "Virat's 2014 performance has got nothing to do with how he would perform in the upcoming series. And it's not just about Virat's performance. If you ask me if I am hopeful of a good show from Virat, my answer would be "Why only Virat? I am hopeful of a good show from the Indian team. It's the team that needs to perform well," Tendulkar concluded.
Indian team will be played first Test at Edgbaston from August 1 that will be followed by second Test matches at Lord's, third at Trent Bridge, fourth at The Rose Bowl and last Test match will be played at Kennington Oval.
Also Read: India Vs England: Sachin Tendulkar hails Kuldeep performance, give this formula to shine in England Tests