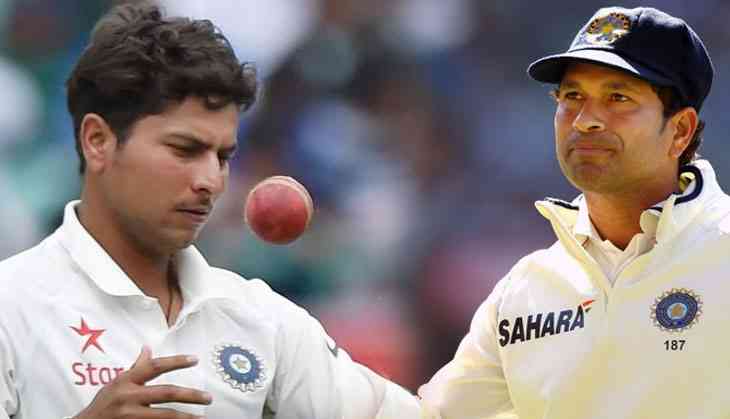 Indian legendary batsman Sachin Tendulkar praised the performance of Indian wrist spinner Kuldeep Yadav in ODIs against England.
He also cited that the 23 year old Kuldeep Yadav is all set to compete with England in five Tests match series.
Kuldeep scalped nine wickets in first two ODI series.He also achieve the career best figures of 25 for 6 in the opening match of ODIs series.
As reported in ICC Sachin Tendulkar cited in an interview with reuters that "I have always maintained that he's ready for the longest version of the game and that will be the most challenging one. I think he's ready."
"Looking at his repertoire, he has the capability to go there and compete, without any doubt," Tendulkar said.
"The English summer is pretty warm this time. If there's a bit of help for our spinners then I am sure we will be in a position in the series to hurt them. That will be a critical factor."
Also Read: Fakhar Zaman broke the record of Virat Kohli; here's the list of players who completed fastest 1000 runs in an ODIs
As reported in NDTV "I don't think all the other England batsmen have played Kuldeep well. The kind of weather that has been in England with the sun baking the pitches, Kuldeep will be very much in action and so will be the other Indian spinners".