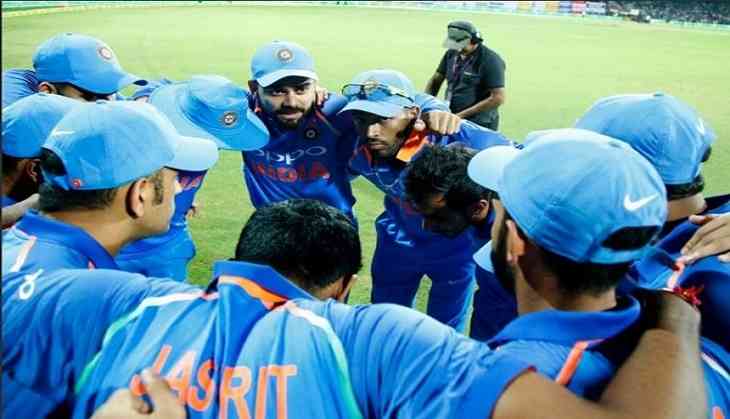 Producing a clinical display to win the rain-curtailed match, Virat Kohli-led team India have registered its 9 wickets in the first T20 match of the three-match series against Australia at Ranchi's JSCA (Jharkhand State Cricket Association) Stadium Complex.
Here is how Ranchi's win changed the fortune of 'Men in Blue' in terms of records:
India registered its 50th T20 win:
With defeating Australia in first T20I, team India have registered its 50th T20 win. So far, in 84 T20 matches, the 'men in blue' have won 50 and lost 31 in which 2 are tied. And in one match there was no result.
India has become the fourth country to win 50 T20 matches, followed by Pakistan (69), South Africa (57) and Sri Lanka (51) in the T20.
India's 7th consecutive win against Australia
On 7th October, team India has achieved the feat of winning seventh match consecutively in T20I against Australia.
The chain of victories against Australia in T20 of India began from October 2013, which continues till now.
India win fourth consecutive match against Australia on home turf
With the Ranchi T20 win, the Indian team retained the record of being unbeaten against Australia in their home.
So far, India has played 4 matches against Australia on its soil and has won all four.
Interestingly, India had defeated Australia on its soil in 2007, 2013 and 2016 T20 World Cup before winning the Ranchi T20.
India's 14th win against Australia in T20
With victory in Ranchi T20, India registered their 10th win against Australia in T20 matches.
In between them, 14 T20 matches have been played so far, out of which 10 were won by India and Australia have won 4 matches.