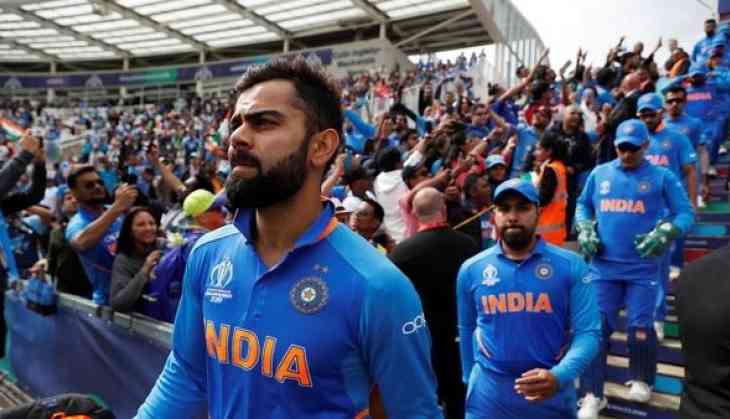 We lost to a better side on that day, New Zealand bowlers were really dangerous—Well this is excuse number 1.
No doubt New Zealand bowlers bowled well, but Virat Kohli, Rohit Sharma and KL Rahul were not expecting to face IPL level bowlers. This was world cup semi-final, and the top three batsmen simply flopped on a very crucial day. Rishabh Pant (32 runs), Hardik Pandya (32 runs), MS Dhoni (50 runs) and Ravindra Jadeja (77) tried to salvage the pride by putting up a decent chase but in the end, team India fell short of 18 runs and our dream to win the World Cup 2019 got shattered.
Excuse # 2: We tried our level best
Really! Let's have a look: KL Rahul (1 run), Rohit Sharma ( 1 run), Virat Kohli ( 1 run). Can we call it a great fight and very responsible cricket? Did I hear someone say: At least they scored one run, it happens all the time in cricket. True, this could happen to any player on a given day, but when the top order crumbles like this when playing a semi-final match, there is not much left in the game after this debacle. But yes, Ravindra Jadeja, Hardik Pandya, MS Dhoni, and Rishab Pant did show the grit that Indian cricket team is known for.
Excuse # 3: Semifinal went into reserve day, momentum lost
Yes, rain played a spoilsport and this seems to have hurt India the most. True, India had managed to restrict New Zealand on Tuesday. The morale of the Indian side on the first day was really high, but on reserve day New Zealand players managed to gather themselves and came fresh to launch a fierce attack on India. Still, when you play cricket at this level, these things happen and one must learn to play according to the situation. New Zealand made the most of the changed circumstances, and the Indian team could not stop them.
Well, cricket is a game of uncertainties and you can't win all the matches. The team that plays better on a given day wins the game. We can take pride in the fact that our bowlers did a great job. Jasprit Bumrah deserves so much respect for rising to the occasion whenever India needed him to break the tempo of the opposite team.
We can never forget the collective contribution of Bhuvneshwar Kumar, Yuzvendra Chahal, and Mohammed Shami in the World Cup 2019. They along with Bumrah made Indian bowling attack look really dangerous in this World Cup.
We lost this one, we should start preparing for the next one—this is excuse # 4.
What is your excuse?